The 3 Best Hotels in Chueca and Salesas, Madrid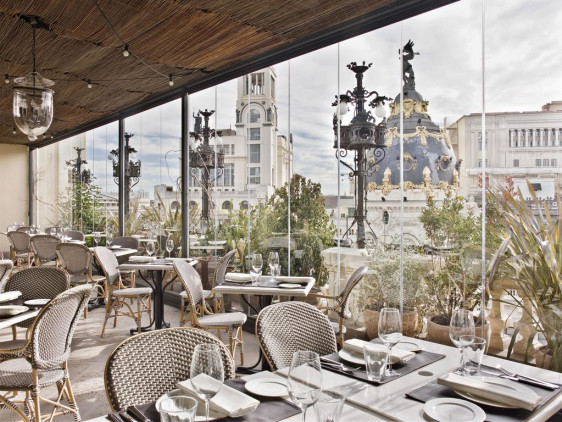 In the beating heart of Madrid, the Chueca and Salesas district is a grid of narrow streets packed with boutiques and galleries, bars and cafes. Here you're only ever a few blocks from the Gran Vía, and from there you're close to all Madrid has to offer. The Chueca and Salesas district is where you'll find the gay clubs, and, it's a cliche, but there's a certain additional level of aesthetic consciousness in these parts. The best hotels in Chueca and Salesas are a fairly stylish bunch, ranging from chic and affordable to seriously special hotels. Just by staying here you're 'in' with Madrid's style conscious.
Salesas is the more affluent partner, in between lively Chueca and glamorous Salamanca, but Chueca has some of the best bars and cafes and some of the best antique shops in Madrid. Salesas has the art galleries and concept stores, the artisan grocers and bookshops, and high end fashion. The architecture is really something too. Nearby Malasaña has a similar character to Chueca - young, hip and artsy.
The Best Hotels in Chueca and Salesas
The Best Hotels in Chueca and Salesas for a Special Occasion
The Principal is a majestic hotel set on the very top floors of a grand building dating from the 1920s. There are 76 rooms, all of them decorated in monochrome shades, with incredible city views and indulgent bathrooms. There's also a fabulous terrace cocktail bar and an elegant restaurant.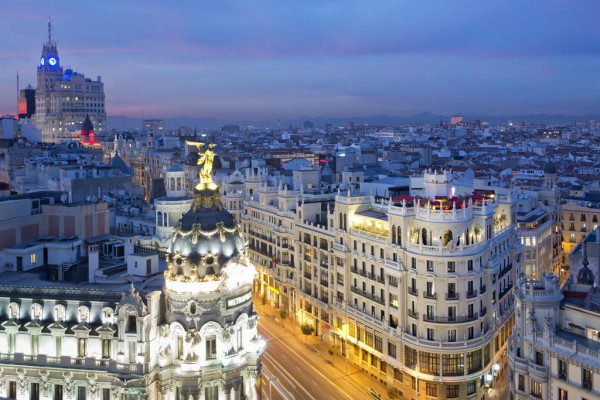 The Best City Break Hotels in Chueca and Salesas
The Only You Boutique Hotel is a boutique, 125 room hotel converted from a beautifully restored, 19th century palace. The rooms are uniquely decorated to combine the historic architecture and modern design style. Plus the restaurant is excellent.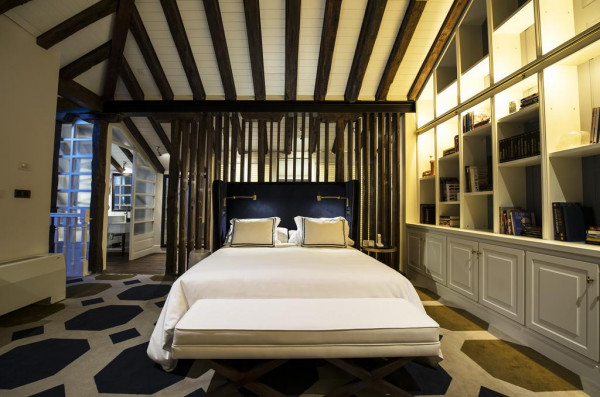 The Best Value Hotels in Chueca and Salesas
A couple of streets behind the Gran Via you'll find Room Mate Oscar. It's well located for shopping and nightlife and offers great value too, with individually designed rooms from around £85 per night. You can choose from a monochrome chessboard, or bright lime or orange, or go for something simpler. Fun but sleek.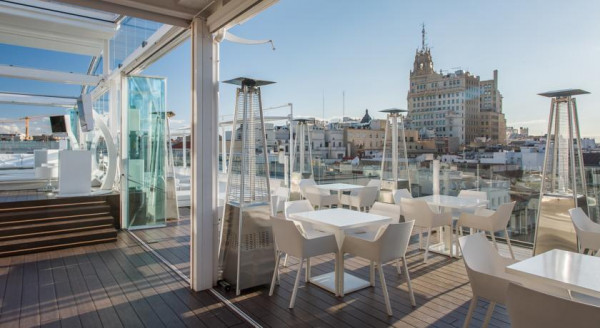 If you haven't found your idea of the best hotels in Chueca and Salesas on our Guru's list of the 3 Best Hotels in Chueca and Salesas you could:
The 3 Best Hotels in Chueca and Salesas
City Style - Expect elegant surrounds, alfresco cocktails and fine-dining in the heart of the city.

Great walks - Take gentle strolls through the picturesque Buen Retiro Park.

Romantic - Good for couples.

Designer - Uniquely designed interiors.

Recommended by - Mr & Mrs Smith, Tablet

A majestic hotel set in the top floors of a grand 1920s building in the heart of the city. Grown up rooms are decorated in monochrome shades, boast indulgent bathrooms and the best have sweeping views of the city. A fabulous restaurant and cocktails served on the terrace make this a special stay. See More

Check Availability

Local exploring - Wander through the streets taking in the city's sights and immerse yourself in one of Europe's largest cultural hubs

City Style - A suave former palace tunred trendy hotel, nestled between the hip neightbourhoods of Chueca and Salesas

Sights nearby - Head over to the Puerta del Sol, stroll around Retiro Park or head to Plaza Mayor-all a short distance away

Local markets - Go check out the bustling Antón Martín and San Miguel markets

Recommended by - Kiwi Collection

Only You is a 4 star boutique hotel situated in a restored 19th century palace. It enjoys a wonderfully central location in Madrid and offers uniquely decorated rooms, combining modern interior design with historic architecture. Be sure to eat at their superb restaurant! A fantastic city spot. See More

Check Availability

City Style - A unique and cosmopolitan central hotel, which draws a lively crowd to it's uber modern and chic suites.

Sights nearby - Explore the nearby Puerta del Sol, always a-wash with people of every kind.

Lively area - A great central location

Full of character

Recommended by - I Escape, Fodors, Frommers

A lively hotel in avant-garde design in the shopping and nightlife mecca. Individually designed rooms vary from wide-awake orange, vivid lime green, or chessboard black and white. A sleek city destination. See More

Check Availability
posted Tuesday, 23rd April 2019