The 10 Best Value Hotels on Lake Garda
Italy's spectacular lakes are known for being as glamorous as they are beautiful, so it may seem an unlikely place to be considering a low cost holiday. Actually, Lake Garda is a great spot for keeping costs low. Verona is a 15 mile bus ride from the lake, and plenty of low cost airlines fly there, so then it's just a matter of choosing the best value hotels on Lake Garda, and our Gurus have done that work for you, they've even picked out their 10 best value hotels on Lake Garda to share with you. Some of their recommendations are great value because they're just plain inexpensive, but some offer really good value, with the features and facilites of a much more expensive hotel.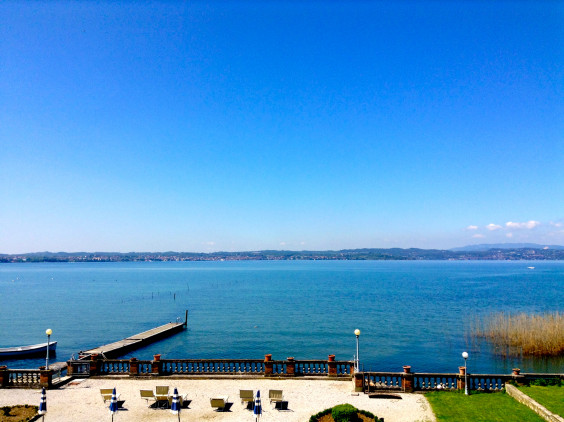 Their recommendations for the 10 best value hotels on Lake Garda include special suggestions for families, foodies and those looking for an active, but inexpensive break. The lake itself is a wonderful playground, with lovely towns and villages dotted around it - easily reached by the ferries that criss-cross the water. There are castles, groves of citrus fruits and olives, mountains to hike as well as the shore and plenty of local sights worth a look-in. You'll also find a wealth of options when it comes to meals, with plenty of inexpensive but delicious pizza, pasta and local wine on the menu.
The 10 Best Value Hotels on Lake Garda
The Best Value Hotels right on Lake Garda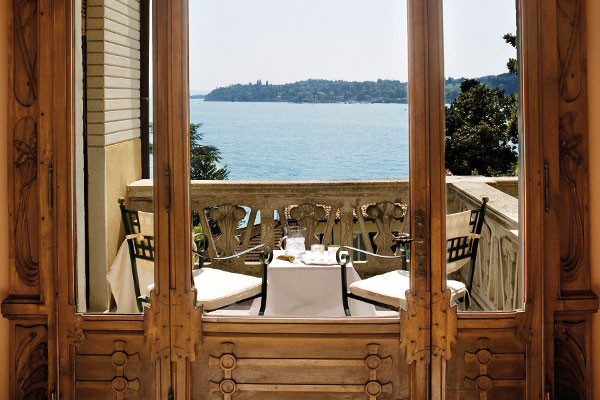 Salò's Hotel Laurin is a stunning hotel with 30 rooms and suites, also right on the shores of Lake Garda. Converted from an elegant 20th Century villa, guests can expect parquet floors, frescoes and Art Nouveau furniture. There's also a lovely pool in shady gardens and an excellent restaurant.
Hotel du Lac in Gargnano is a family owned and run property with just twelve rooms and a fabulous dining terrace that almost hovers above the water! Perfect for a traditional base right on the lake.
Hotel Gardenia al Lago is an elegant villa with twenty five rooms and a fabulous lakeside location. Family owned and run, you can expect lovely traditional rooms filled with frescoes and antique furniture. A quiet, friendly, charming hotel with prices from only €120 per night including breakfast.
The Best Value Hotels on Lake Garda for Families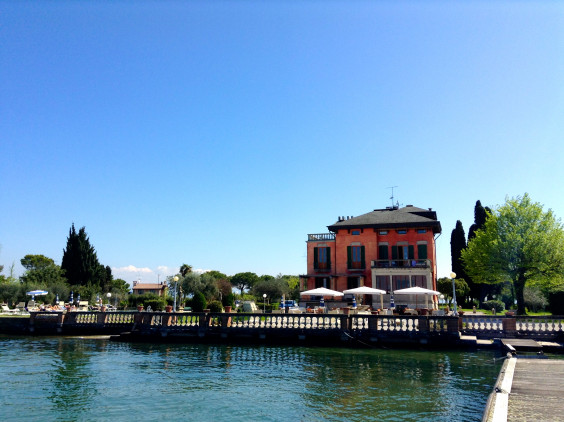 In Sirmione, the Villa Pioppi is an elegant, seven room villa set within two hectares of beautiful parkland, with a swimming pool, a sun terrace and a private beach. The rooms are large, and some have lake views and private balconies. And they also offer a babysitting service.
The Best Value Hotels on Lake Garda for Foodies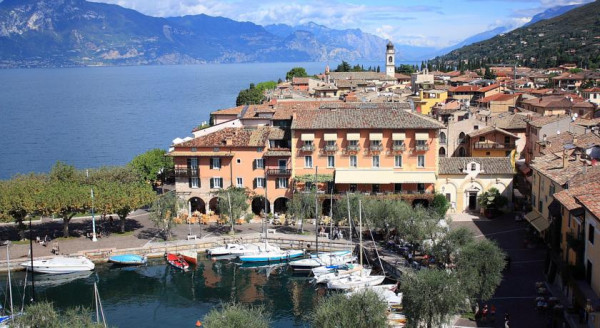 Gardesana is in the showpiece fishing village of Torri del Benaco, has 34 simple, comfortable rooms, great views and, of course, excellent food.
In Gardone Riviera, the Locanda Agli Angeli is a charming restaurant with nine romantic rooms - some with four-poster beds. The decor is simple, think whitewashed walls and exposed beams, and there's a small pool.
Salò's Hotel Locanda Del Benaco has rooms with floor to ceiling windows, luxurious bathrooms and hot tubs. Its wonderful in-house restaurant has a covered patio overlooking the lake, but you're also within easy reach of town if you want to eat elsewhere. Rooms start from €120 B&B per night.
The Best Value Hotels on Lake Garda for an Active Holiday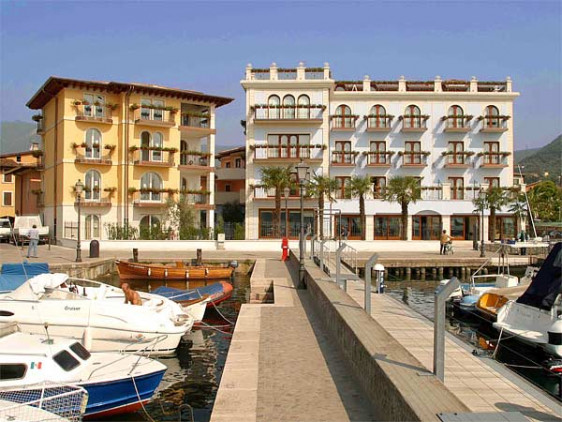 Right on the shore in Salò, the Hotel Bellerive is a charming mid-sized hotel with 46 large, stylish rooms plus an outdoor pool, a fantastic Italian concept restaurant, and sailing and golfing opportunities nearby.
For anyone looking to experience the great outdoors as well as the watersports the lake has to offer, try Tenuta Le Sorgive, a beautifully restored 19th-century farmhouse on an organic agriturismo farm. Simple traditional rooms come with continental breakfast. Explore the orchards and vineyards or head out on a pony trek through the surrounding hills. A wonderful spot to re-engage with mother nature.
The Best Value Restaurants with Rooms on Lake Garda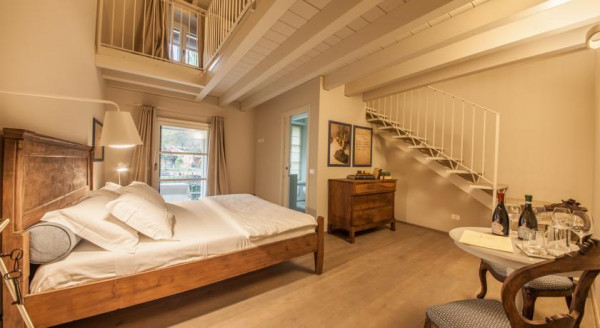 Osteria Antico Brolo in Gardone Riviera is a gorgeous restaurant with four chic, all-white rooms and suites you can stay in. Private and comfortable, and very good value, with rooms starting from only €80 per night including breakfast.
Still not sure which of our Guru's recommendations for the 10 best value hotels on Lake Garda might be perfect for you?
The 10 Best Value Hotels on Lake Garda
posted Monday, 8th July 2019