The Best Value Hotels in New York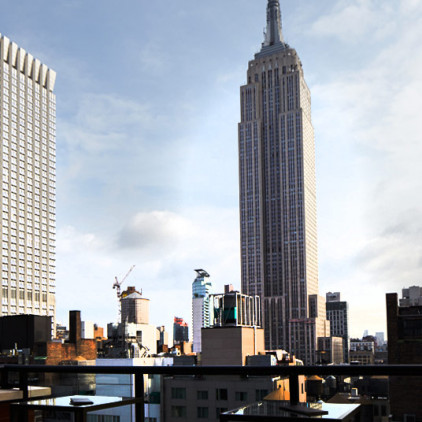 Planning a trip to New York can be an expensive business, by the time you've paid the admission prices for a couple of the big museums and booked a Broadway show you could have easily spent $250 per person. Of course you can get more from your wallet if you don't pay top dollar for your hotel, but it's not always easy to tell which hotels are just budget and which hotels are really super value… which is where our Gurus come in with their recommendations for 10 of the best value hotels in New York. These are all hotels which will treat you to a fantastic stay, but will leave you a little something to pay for a few slap-up suppers too.
As well as our list of 10 of the best value hotels in New York our Gurus have offered up few recommendations for some of New York's best free activities too. Central Park tops several of their lists - it's so much bigger than many of us think it's going to be and there's plenty to see and do; they also like the art galleries, but not just the big ones, also the galleries in Chelsea where, if you wanted to blow your entire budget, you could buy some art as well as admire it. One of our Gurus admires City Hall which offers free tours, another loves Grant's Tomb, and a third recommends Governor's Island, but apologises at the $2 cost of the ferry round trip out to it - the island, with its ghost town, parks and mini-golf is free though. There are also a couple of call outs for the Green-Wood Cemetery, for the High Line in the Meatpacking District and for the New York Public Library.
For a city break
CitizenM New York is another in that set of innovative, modern, no-frills-hotels-with-funky-design-frills. It's about one minute from Times Square, has wall-to-wall windows and a panoramic rooftop bar.
Room Mate Grace is a funky and lively hotel just minutes from Times Square with surprisingly great spa facilities, a colourfully illuminated indoor pool with underwater music and a swim-up bar.
For romance on a budget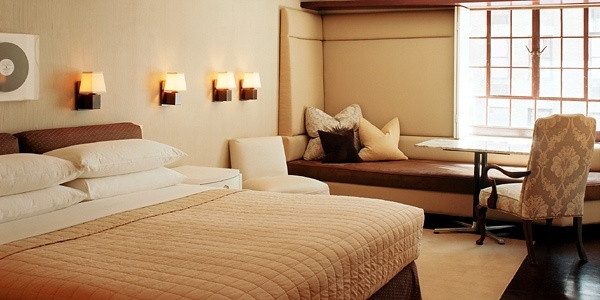 The City Club Hotel feels like a gentlemen's club because that's what it used to be: subtly luxurious, classy and welcoming. The French-American restaurant is curated by award-winning chef Danial Boulud, and it's got a bit of French glamour too.
New York's Best B&Bs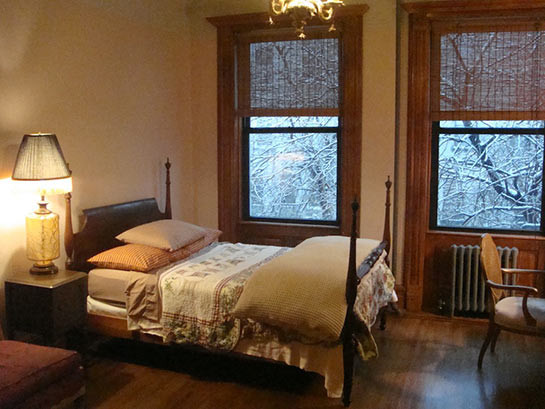 The Harlem Flophouse is one of our favourite New York B&Bs, lovingly, and recently restored, The Flophouse represents an opportunity to stay in a real New York Victoria brownstone, with cosy rooms with wooden floors and fireplaces. This is a really welcoming place to stay, you're on a quiet street in Harlem's cultural quarter, and the place is owned and run by local artists who really want to show you a fantastic time in Harlem. There are just five rooms, so book ahead!
If you haven't found you idea of the best value hotel in New York on our Guru's list of 10 you could try:
posted Tuesday, 3rd August 2021