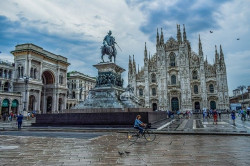 Milan has a wonderful treasure trove of world class sights, and shoppers, foodies, art fans, and football, fashion and opera-lovers adore it, but it's not a very touristy city, and working out which one of its neighbourhoods to stay in isn't straight forward. Some neighbourhoods are rife with elegant, high concept design hotels, but they're geared up for business travellers, which is what Milan is expecting a lot of, and you might not have the expense account for them? But use our detailed guide and we're confident you'll find the neighbourhood to suit your travel plans, and budget, perfectly!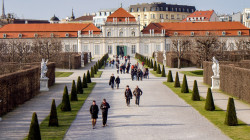 We want you to use our detailed guide to Vienna's neighbourhoods to help you find the perfect place to stay in Vienna for you. Because Vienna isn't the easiest city to find the perfect accommodation in. But whether you're visiting Vienna to follow in the footsteps of The Third Man, to admire the Art Nouveau art and architecture, to see the dancing horses, visit the opera house, experience the coffee-house culture, or just try authentic sacher tort, we can recommend a neighbourhood and hotel for you.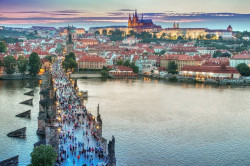 Our detailed guide to the best neighbourhoods in Prague is all about helping you decide where to stay in Prague. As well as practical tips about public transport and other facilities, we've included recommendations to help you match the style of your planned visit to the atmosphere of Prague's different neighbourhoods. Whatever reason you're visiting we have a recommended neighbourhood for you.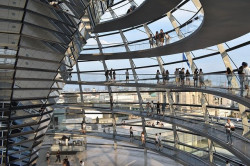 Our detailed guide to Berlin's neighbourhoods is designed to answer the question "Where should I stay in Berlin?" We've included lots of details about the most popular neighbourhoods for visitors, the ones with the most impressive landmarks, the best accommodation, or the best restaurants and bars, or best transport links. We've got recommendations for visitors looking for great value, a romantic bolthole, or a neighbourhood to suit their family.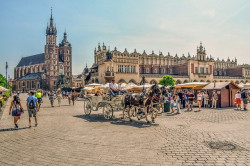 Kraków is an ancient city, but one that has seen many periods of regeneration, so while some of its neighbourhoods are rich in history and pomp and ceremony and architecture, some are stylish with art nouveau design, and some are being regenerated right now! So choosing where to stay in Kraków isn't just about staying as close as you can to the main sights. The Hotel Guru's detailed guide is here to help, with practical tips and recommendations that will help you match your plans to the right neighbourhood.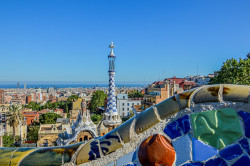 Barcelona is a sultry beauty like no other, thanks to her lovers, a collection of famed artists architecture and chefs, but her many neighbourhoods are varied, so she poses a challenge: where to stay in Barcelona? Our detailed guide to Barcelona's neighbourhoods is designed to help you answer that question, allowing you to pick out the neighbourhood that's the best match to your plans for visiting Barcelona. Whether you're planned a tour of the highlights compete with paper and pencils, you're intending to eat your way across the city, or just meander around and see what you uncover.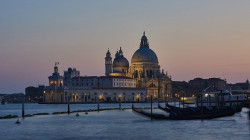 Our detailed guide to Venice's neighbourhoods is full of tips to help you work out which one is perfect for the trip you're planning, whether you're here for a romantic escape, to marvel at the sights, to live very well, to write a novel, or just to lose yourself in the wonder of a city of marble palaces built on a lagoon… Or a combination, the Hotel Gurus can recommend a neighbourhood to you.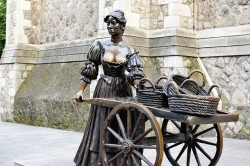 Our detailed guide to Dublin's best neighbourhoods is full of useful details about some of the best places to stay in Dublin, aimed at helping you choose the best part of Dublin to stay in, whether you're visiting Dublin to see her historic sights, and beautifully mismatched architecture, or to experience her live music scene, or her cuisine, and her wonderfully warming pub atmosphere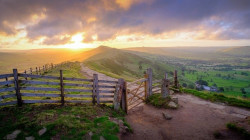 Our guide to where to stay in the Peak District offers a run down of some of the best, and most popular places to stay in the Peak District, with useful details, and recommendations that we think will help you choose the perfect base for your Peak District adventure.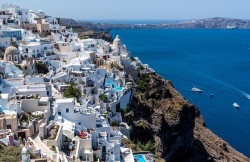 The Hotel Guru's guide to where to stay on Santorini has practical advice and recommendations about Santorini's main towns and centres — just what you need to help you decide which one will be the perfect base for your visit to this spectacular island. Whether you're here to admire the unique white, cubist architecture, soak up the sunsets across the caldera, spend time on black and white beaches, visit her wineries, archaeological treasures, or buzzing tavernas, or a combination of all of this and more, there will be some towns and centres offering you more than others. Plus they're all so beautiful it's difficult to choose on photos alone…