10 of the Most Romantic Hotels in West Sussex, UK
West Sussex is a characterful beauty of a county, with a classic events calendar - think the horse racing and Festival of Speed at Goodwood, the polo at Cowdray Park and the arts festival in Chichester - which also includes strolling through woods carpeted with bluebells.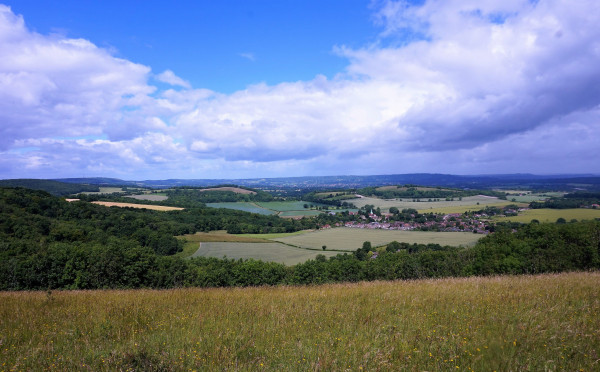 Leimenide via Flickr
These are all great reasons to be looking to book into one of the most romantic hotels in West Sussex, but there are plenty more which are on offer all year round. Like the rural idyl of the South Downs, Arundel's Roman ruins and antique boutiques, a quiet coastline and a plethora of fine country pubs surrounded by incredible views.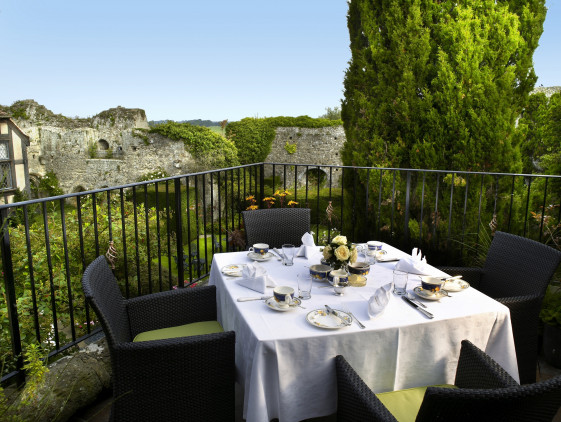 A number of our Guru's recommendations for 10 of the most romantic hotels in West Sussex are country house hotels around an hours drive from London. So this is the perfect place for a mini-break if you're coming from the capital.
10 of the Most Romantic Hotels in West Sussex, UK
The Most Romantic Country House Hotels in West Sussex
Just outside London, the Alexander House Hotel & Utopia Spa is a boutique country house hotel set on 120acres of its own parklands. The 57 rooms have been recently refurbished in an opulent style, plus there's a champagne bar as well as a choice fine dining options. Of course there's also a pool and spa, but this is the sort of hotel where you days stops for afternoon tea, so be prepared for the full mini-break experience.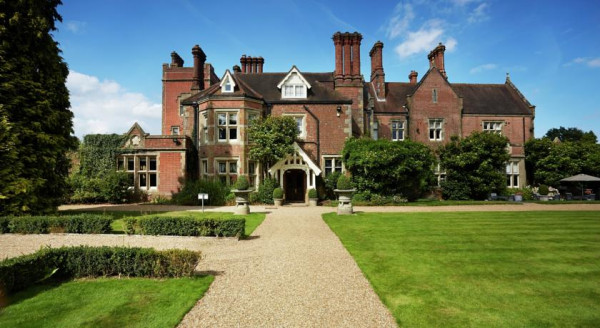 Tranquil and historic, Ockenden Manor is a 28 room country house hotel surrounded by lovely gardens and the High Weald Area of Outstanding Natural Beauty. There's a Michelin starred restaurant, a spa and beautiful terraces with scenic walking trails leaving directly from them.
The Most Romantic Hotel Escapes in West Sussex
If you're looking for something memorable, then Amberley Castle, near Arundel in the beautiful South Downs is the 12th-century-castle-turned-19-room-hotel for you. Atmospheric doesn't begin to describe it, what with the moat, portcullis and acres of landscaped gardens.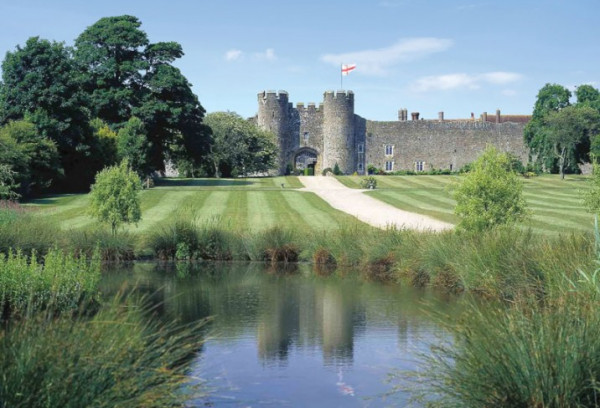 The Crab and Lobster in Sidlesham, on the banks of the Pagham Harbour nature Reserve, is a 16th century inn and excellent restaurant with four very charming rooms. Oozing elegance and simple country charm, you've got views over the salt marshes, a landscape ripe for exploring on foot and cosy fires in the friendly bar to return to.
The Spread Eagle Hotel and Spa in Midhurst, within the South Downs, is a handsome old inn with four-poster beds and a gourmet restaurant. There are 39 rooms plus and indoor pool and contemporary spa. Perfect for history lovers.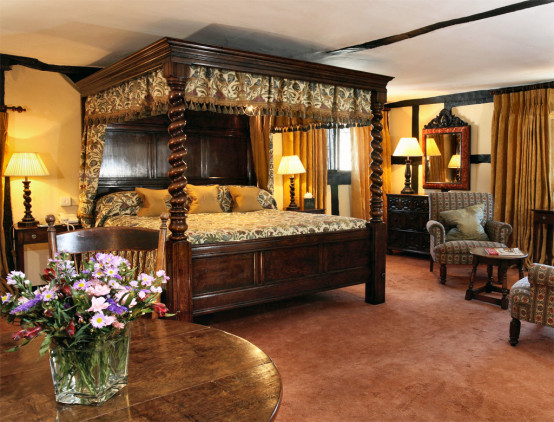 The Most Romantic and Relaxing Hotels in West Sussex
In the heart of the South Downs, the Park House Hotel is a timeless family-run hotel with 21 traditionally elegant rooms and a popular restaurant. There's also a grass tennis court, a golf course, both and indoor and outdoor pool, and a spa. As well as surrounds which beckon you to stroll out into them.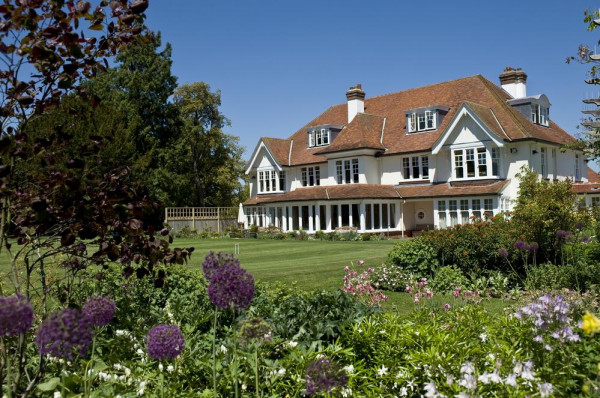 The Goodwood Hotel on the Goodwood Estate just outside Chichester, is an elegant country retreat with 90-odd rooms, two golf courses, a spa and health club and a choice of restaurants or private dining in private sitting rooms and patio terraces. So you can feel more alone than you really are.
The Most Romantic Hotels in Sussex with Hot Tubs
If you're looking for a room with a private hot tub try the Godman or Farriers Suites of the South Lodge Hotel. Both have a private terrace with a hot tubs with rooms for four. The hotel is located near Horsham and has beautiful views over the South Downs. Guests with romance in mind will also benefit from the Michelin starred restaurant and sumptuous rooms.
Bailiffscourt Hotel & Spa has an award winning spa, which is where you'll find their hot tubs, plus 30acres of private parkland and direct access to the beach. Its 39 rooms are large with high ceilings and four poster beds and the mock medieval exterior lends atmosphere.
If these properties appeal to you here's our Guru's recommendations for 10 of the best hotels with hot tubs in West Sussex.
If you haven't found your idea of the most romantic hotels in West Sussex on our Guru's list of 10 of the Most Romantic Hotels in West Sussex you could:
10 of the Most Romantic Hotels in West Sussex, UK
Crawley, West Sussex

Boutique country house hotel, set in 120 acres of parkland. Recently refurbished rooms are generously proportioned and sinfully luxurious. Enjoy the fine dining options and champagne bar. Spoiling facilities include spa and pool. Slip back to a simpler time where your day stops for afternoon tea.

Total relaxation - This is truly a place to let go of it all, an oasis of luxorious suites, spa treatments, fine dining and picturesque grounds.

Romantic Break - Inject a little romance into your weekend with two person tubs, enormous suites, tandem massages and candlelite dinners.

Great walks - Take a stroll around the 120 acre parklands and manicured gardens that surrround the property.

Spa - Award winning spa with wide range of treatments.

Recommended by - Small Luxury Hotels, Michelin Travel, Tablet

Check prices

Cuckfield, West Sussex

This tranquil and historic manor house is just an hour from London, with lovely gardens, indoor and outdoor pool and Michelin star fine dining. Rooms exude comfort and style. Relax at the spa, explore the South Downs or sit with your favourite drink on the terrace. A beautiful mini-break location.

Foodies - The creative cuisine of Head Chef Stephen Crane has earned them a Michelin-Star, check out the seven-course Tasting Menu.

Country Escape - Submerge yourself in this country house hotel, with every whim and comfort taken care of there is no need to leave.

Great walks - This area boasts plenty of picturesque walks, ask your hosts to point out a few choice trails to follow.

Views - To the South Downs

Check prices

Nr Arundel, West Sussex

Historic castle dating back to the 12th century. Atmospheric rooms, moat, and oak portcullis. Behind lie acres of landscaped gardens.

Four poster beds - For romantics.

Romantic - Good for couples.

Traditional

Recommended by - Mr & Mrs Smith, Frommers, Kiwi Collection, Relais & Chateaux, Michelin Travel

Check prices

Sidlesham, West Sussex

Contemporary waterside 16th Century Inn on the banks of Pagham Harbour Nature Reserve. Chic rooms ooze elegance and simple country charm. Enjoy a menu centered around locally landed fish and locally reared meats. A truly romantic escape in Dorset with views over the salt marshes.

Foodies - Wonderfully falvoursome cuisine, with seafood from the local fisherman, meat from the local farms and honey from the neighbours!

Country Escape - An ideal country escape, with plush rooms, mouthwatering cuisine, roaring fires in the cosy bar and plenty of local walking.

Great walks - Burn off some calories between lunch and dinner with an afternoon stroll on West Wittering's pebbly beach.

Birdwatching - Binoculars and a telescope are provided for spotting local birds and animals.

Recommended by - Mr & Mrs Smith, Good Hotel Guide, Sawdays

Check prices

Midhurst, West Sussex

A timeless family hotel, in the heart of the South Downs National Park. Classically styled rooms brim with old school elegance and comfort. The popular restaurant serves locally sourced wholesome cuisine. A unique spot, complete with grass tennis courts, golf course, two pools and spa.

Country Escape - The hotel grounds boasts a croquet lawn, golf course, grass tennis courts and the surrounding hills beckoning for country walks.

Total relaxation - With spa treatments, indoor and outdoor pool, sauna and steam room plus a terraced bar for whiling away the afternoon.

Sights nearby - Roman villas at Fishbourne and Bignor, plus Chichester Cathedral and plenty of stately homes close at hand.

Great walks - The hotel provides wellies for exploring the South Downs rolling into the distance.

Recommended by - Good Hotel Guide, Sawdays

Check prices

Midhurst, West Sussex

Handsome characterful medieval inn with four-poster beds, gourmet restaurant and contemporary spa in the pretty Sussex market town of Midhurst. History lovers and romantics will enjoy a weekend visit or mini break.

Swimming Pool - Indoor Pool

Four poster beds - For romantics.

Full of character

Traditional

Recommended by - Frommers, Michelin Travel

Check prices

Chichester, West Sussex

An elegant country retreat on the Goodwood Estate. Two golf courses, a spa health club and a choice of restaurants make this hotel an ideal weekend getaway. Bedrooms are smartly decorated, many with private sitting rooms and patio terraces.

Great walks - Stroll around the Goodwood Estate or explore the South Downs way

Sights nearby - Just outside Chichester

Swimming Pool - Heated indoor pool

Spa

Check prices

Nr Horsham, West Sussex

Classic luxury country retreat in 93 acres of parkland and woodland. Views over the South Downs, Michelin-starred restaurant, sumptuous rooms.

Private Hot Tub - Book the Godman or Farriers Suite for your own private terrace with hot tub

Four poster beds - For romantics.

Views - Great views from hotel

Traditional

Recommended by - Small Luxury Hotels, Michelin Travel

Check prices

Climping, West Sussex

Atmospheric mock medieval house with award winning spa set amid 30 acres of private parkland with direct beach access. Large rooms feature high beamed ceilings, antique four poster beds and luxury bathrooms. Dine in equally sumptuous surrounds. Well positioned from London as a weekend get away.

Romantic Break - Lovely spa with a wide range of treatments, couples side by side bath tubs and a wonderfully secluded feel.

Country Escape - Cosy and luxurious interiors beckon you home from a day exploring the thirty acres of private parkland.

Great walks - Enjoy lovely coastal walks directly from the property, or explore the Norman chapel on the grounds.

Sights nearby - Visit Arundel Castle and try your hand at jousting.

Recommended by - Tablet

Check prices
posted Monday, 5th June 2017
Search the best hotels in West Sussex