20 of the Best B&Bs in Normandy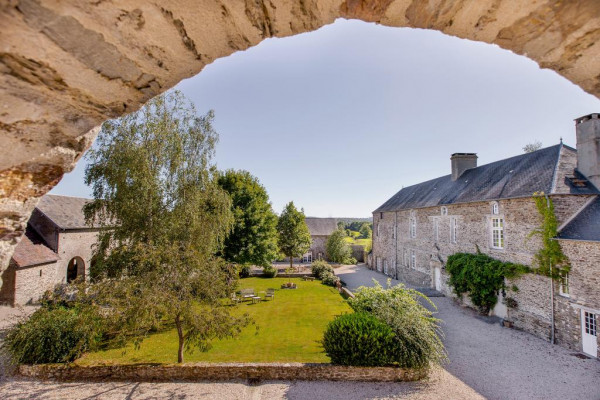 Normandy has a really wonderful selection of bed and breakfast accommodation — some destinations really lend themselves to it, and Normandy is definitely one of them! It's probably partly due to the number of really beautiful, and beautifully preserved, farmhouses and châteaux, which are ripe for conversion into small B&Bs, and in part to the rural surrounds with great swathes of green dotted with charming market towns all the way to the wonderful coastline. It's also probably partly due to the huge range of things to do here, sights and sites to see, from art galleries, to ancient stone structures and, of course the legacy of World War 2. Whatever the reason to visit, there are lots of excellent options when it comes to B&B accommodation, so many so that, as well as the categories you'd expect, like great Normandy B&Bs for families, and B&Bs in Bayeux and Honfleur, Giverny and Etretat, we've also got some great recommendations for B&Bs near the D Day Beaches, and great B&B escapes on our list of 20 of the best B&Bs in Normandy.
Some of the Most Romantic B&Bs in Normandy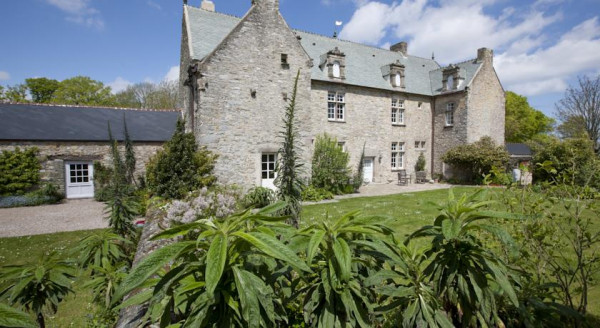 The Manoir de la Fieffe is an elegant, 16th century mansion just outside Cherbourg, surrounded by beautiful manicured gardens and beyond that the quiet countryside. There are four rooms and three suites, plus a private, self-catering cottage for two; all the rooms are simple and traditional, but with some sophisticated touches, like handprinted headboards, or marble fireplaces. The bathrooms are wonderfully up to date. The dining room is equally elegant, and they do meals on the terrace when it's lovely out.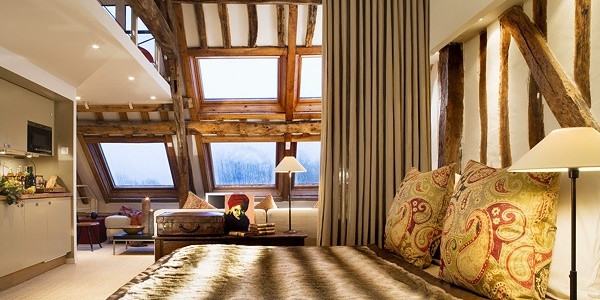 Beautiful, historic Honfleur is perfect for a romantic stop off, and La Petite Folie might have just the thing for you amongst its collection of six boutique B&B rooms and five self-catering apartments. Everything about this property is cleverly designed, from the smallest room to the largest, and they've got some lovely features, like old iron stoves, medieval beams, elegant wood panelling and marble fireplaces, pitched roofs, terracotta floors and funny shaped spaces. They only serve breakfast, but you're minutes from cafes and restaurants on the waterfront.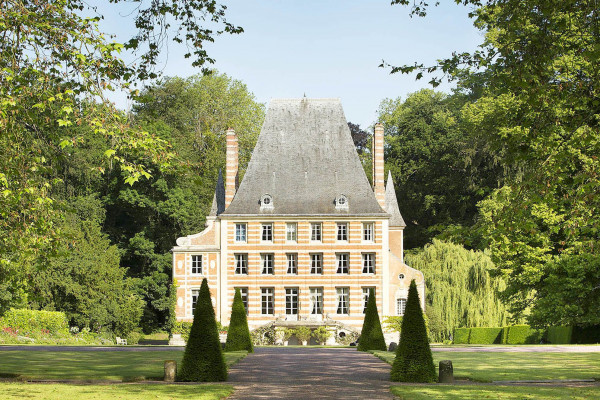 The Château de Beneauville looks very grand for a B&B, which is perfect! Built during the Renaissance, and set on 50 acres, this property is beautiful on the outside, and on the inside, its interiors brimming with elegant antiques, tapestries, oil paintings, traditional wallpapers, carved wood and stone fireplaces with open fires, and some notable French design and patterns. The location, betwee Caen and the coast, is perfect for both explorers and those seeking an active break. But it's just as much a romantic hideaway. There's no restaurant, but they do offer a Continental breakfast.
The Best B&Bs for Families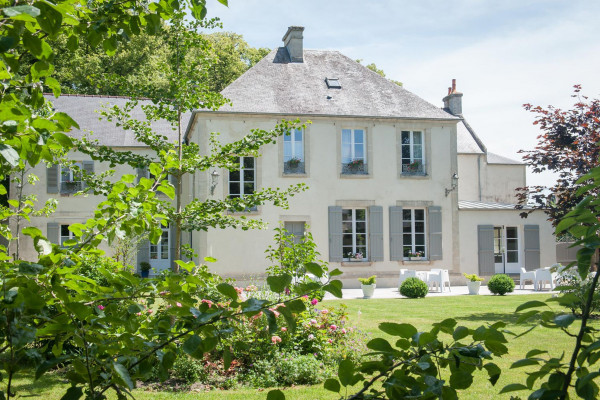 Le Petit Matin is an elegant B&B in an excellent spot in the heart of Bayeux, which is both secluded and very central — close to the historic centre of town via the 19th century Botanical Gardens. There are just five rooms, each individually decorated in a fairly traditional style, with leafy views from the windows, and not too much in the way of objets d'art for your kids to want to touch! There are numerous elegant spots to relax of an evening and they offer a continental breakfast in the light, spacious dining room each morning.
If you'd like a bit more space to yourselves, Les Rochers, a lovingly restored 16th century rustic feeling manor house, has a gîte, which is perfect for families wanting their own space. It's also got a large duplex room, also great for families, and six totally modernised, airy rooms decorated with an eclectic collection of art, furniture and finds. You're surrounded by fields here, aside form the courtyard, which is perfect for badminton or pétanque. There's no restaurant, but they can provide gourmet suppers on request.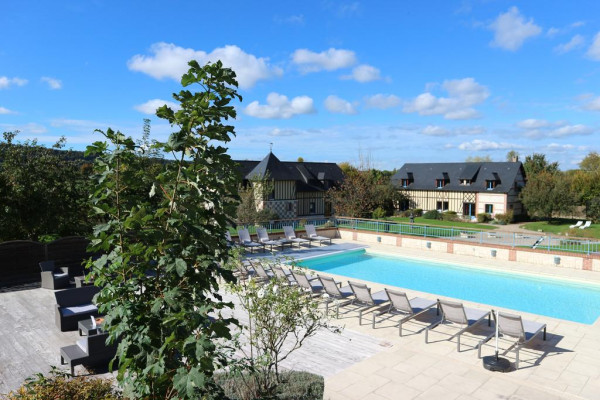 Le Clos des Fontaines is a classically French, half timbered house surrounded by its own garden in the quaint village of Jumièges. It has 19 rooms, in a good range of sizes and styles, running all the way from wood panelling, damask and antique opulence, to elegant country-chic with white painted furnishings, or Moroccan-style wood-inlay furnishings. The room sizes are just as varied, so there's probably something to suit your family to a 't'. Families will also probably appreciate the large pool, and possibly the spa too. There's no restaurant but they do offer breakfast.
Close to Monet's Giveny, La Dime de Giverny is a converted low manor house, arranged around a central courtyard, with a collection of seven self-catering cottages. Inside the cottages you'll find a sort of rustic minimalism, with bare brick, or white washed walls, exposed beams and tiled floors, and yet every modern comfort. They offer breakfast, and you're just a short stroll from numerous restaurants and eateries in the local village. And of course the location is impeccable for seeing all the wonders the Impressionists saw.
For a complete escape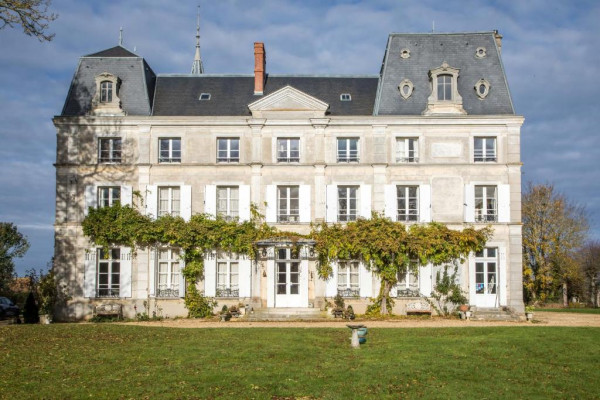 Built in the 18th century, in a remote and pretty part of Normandy, the Château de la Puisaye looks a lot like a full sized doll's house: box-shaped, with a neat, facade and lots of big windows. Sprawling parkland and gardens surround it, and while it's been renovated, it's not faced the trend to really modernise, so it has an abundance of original features, like a tiled entrance floor, marble fireplaces diminishing in grandeur as you ascend the house, and some lovely wood panelling. There are just five rooms and suites of rooms, some large enough to fit a family very comfortably. And despite the antiques and original features there's a welcoming atmosphere. There's also a pool and bikes available for guest use.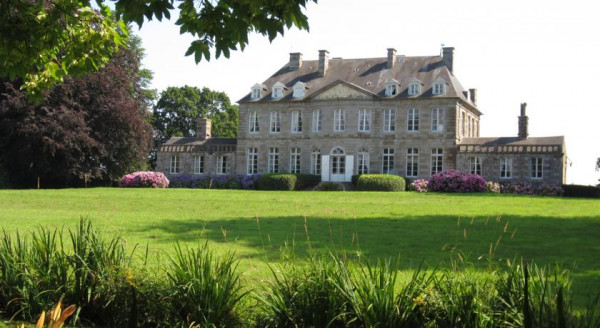 The Château de Bouceel is another property with the look of an elegant doll's house, though this time one too large to fit on your table… Also built in the 18th century, this five bedroom property has a wonderful collection of antiques, including Louis XVI-style panelling and lovely parquet floors, and some of the bedrooms are quite grand. The garden is big, and there's a pool too. No restaurant, but they offer a Continental breakfast daily.
La Bergerie de L'Aqueduc is an elegant, 18th century farmhouse surrounded by a secluded walled garden, in an idyllic rural setting between Versailles and Chartres. Now a four room B&B, this property is both comfortable and rustically elegant, with interiors that range in their design from contemporary to very traditional. This is the ideal spot to come to relax: in the pool, in the garden or in the siting room, and a great base for explorations.
Beautifully Bijou B&Bs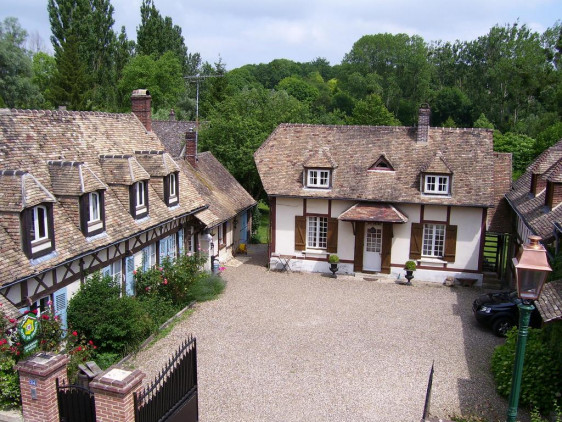 La Levriere is a charming farmhouse carefully converted into an intimate three room B&B. Well located for exploring Normandy, but surrounded by greenery, this is a peaceful, idyllic escape, where the owners will look after you with a delicious breakfast made from produce grown mainly onsite. The three rooms are fresh and chic, with a clever mix of original features and contemporary style.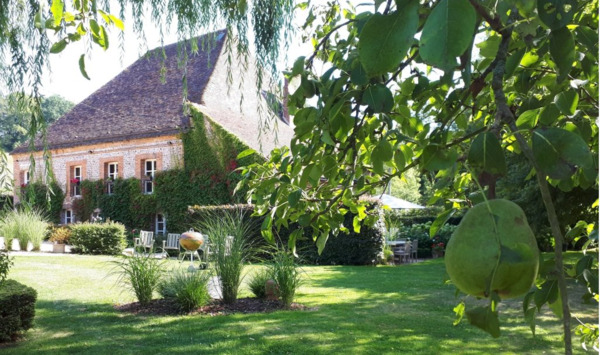 The Moulin de Sevoux runs along similarly charming lines, though this time the lovingly converted property was originally a 19th century water mill, and it now has four B&B rooms. Its exterior is ivy-clad and elegant, and the interiors are quite grand too, one of the bedrooms has a four-poster bed, for example, and the breakfast room has a huge original stone fireplace. Its location, in the Perche Regional Nature Park, makes it popular with walkers, cyclists and horse riders, and it's surrounded by forest and quaint villages. Two of the rooms are twins, so it's very workable for families.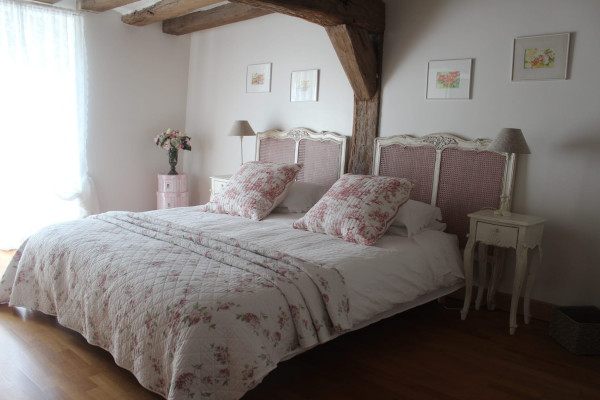 Another of our favourite wonderfully small and rustic conversions is the B&B Les Agapanthes, which is a long, low farmhouse built in 1790, with just two charming B&B rooms. You're spoilt for choice with original features here, with exposed beams on both floors, open fireplaces and riled floors, but it's chic too. The location, in a pretty village just outside Giverny, is peaceful, rural and very beautiful, and this little B&B is the perfect match.
The Best B&Bs for the D Day Beaches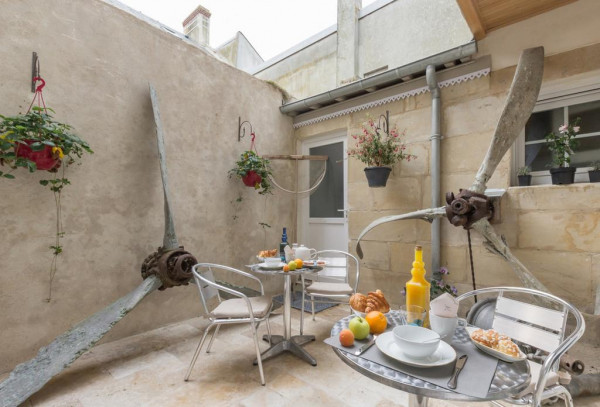 Just two houses away from the seafront in Arromanches les Bains, the D Day Aviators is a townhouse turned four room B&B. You can probably tell from the name what the theme is here, and they have an excellent collection of WW2 aeronautical artefacts, most of which are in the lounge. The rooms have only photographs, and are simple and elegant, with beautiful fireplaces and lighting, wood floors and a balanced use of chintz fabrics. There's also a courtyard where they have two real propellors, obviously rescued from crash sites.
In the pretty town of Bénouville, which is a short walk from Pegasus Bridge, and close to Caen, you'll find the Manoir'Hastings, a renovated 17th century farmhouse with numerous modernised original features, like pitched roofs with big beams and fireplaces made from great slabs of stone. There are just four airy rooms and suites, and a modern French restaurant.
The Best B&Bs in Normandy's Towns and Villages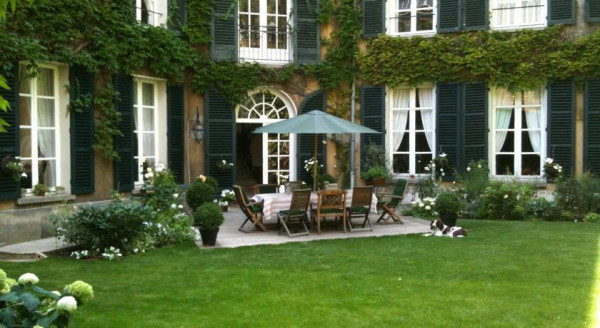 Le Jardin Cathedrale is a large Chartres townhouse turned two room B&B, aptly named for its lush garden and proximity to Chartres Cathedral. The rooms are quite different from each other style-wise; one is a more traditional room with beautiful wallpapers, the other a more modern room with wood panelling painted in dove grey. The public spaces are comfortably elegant, with interesting knick-knacks. And it's good value as well.
Honfleur's La Cour Sainte Catherine is a converted convent just two minutes stroll from the picturesque port, in a pretty street in a really beautiful part of this charming medieval town. Vine-clad on the outside, inside are five rooms, decorated with vintage artwork and posters and a collection of simple, but tasteful furnishings in muted colours. There's no restaurant, but you're close to many, and the owners/managers lay on a lovely Continental breakfast.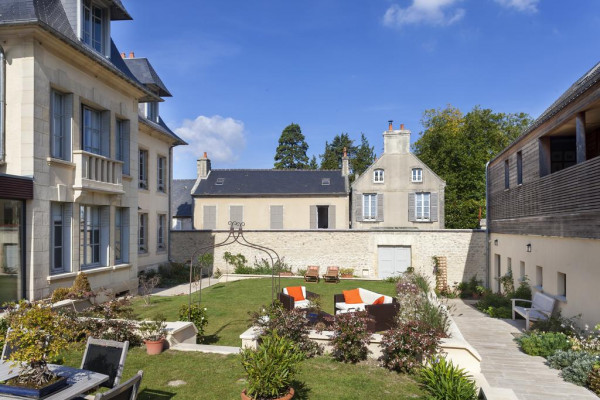 Historic Bayeux's La Colline is a 19th century home with an elegant doll's house appearance, and four light, airy bedrooms, decorated in a simple manner, with a muted green grey colour scheme. Outside there's a large, sunny, courtyard-style garden with places to sit and relax. This property is all about the clever blending of the old and the new, and it will probably appeal to those with an interest in smart design. Plus you're just a short stroll from the tapestry and the cathedral.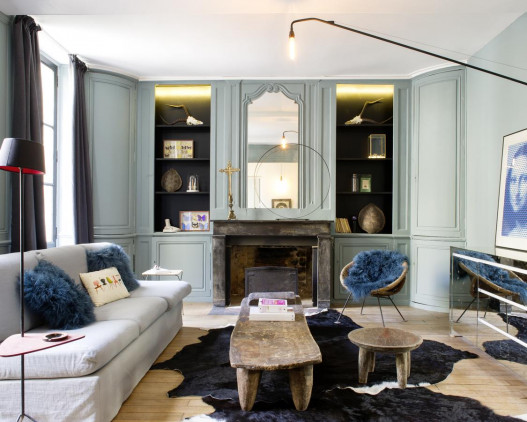 Chez Laurence du Tilly, in the historic heart of Caen, is another small and carefully formed B&B, with just three one bedroom, self-catering apartments. The decor is the sort you're probably used to seeing in home decor magazines, and the owners are also the managers, so they're on hand for plenty of personal recommendations.
Still not sure which to book?
posted Monday, 31st January 2022