The 7 Best Family Hotels on Lake Como
Lake Como is known for being beautiful, serene, pristine, and rather glamourous. Which aren't necessarily the words you might choose for the perfect family holiday destination, but there are also plenty of family friendly things to do here, hundreds of restaurants to try out - and never need to return to - and it's wonderfully safe and friendly. Our Guru's list of the 7 best family hotels on Lake Como will help provide you with the right base so that you and your family can frolic freely against this picturesque backdrop.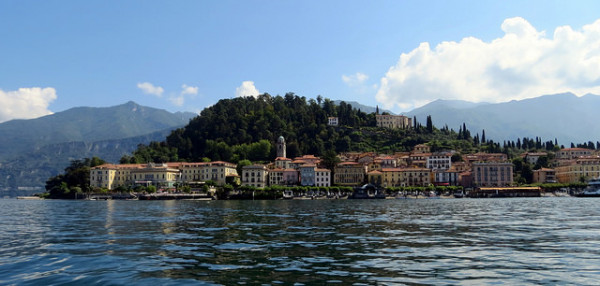 Becks via Flickr
It's surprising how many of Lake Como's elegant grand dame hotels have made the list of the 7 best family hotels on Lake Como, but many of them have lovely family suites and villas, and hundreds of years worth of experience in making sure all your family has a good time. But you don't have to have a big budget to enjoy yourself here, and there are some great value options on our Guru's list of the best family hotels on Lake Como as well. And it's just 90minutes from Milan airport, where you'll find plenty of budget flights… This view could be yours.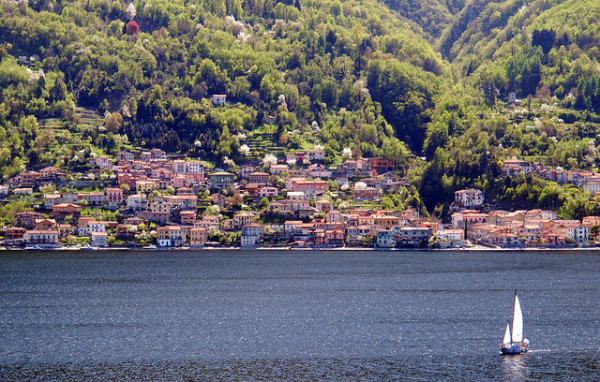 JohnPickenPhoto via Flickr
The 7 Best Family Hotels on Lake Como
The Most Special Family Hotels on Lake Como
Bellagio is one of the most glamorous of Lake Como's beautiful lakeside towns, know for its wonderful pastel villas and elegant cafes, but families are welcome here too, especially in the Hotel Florence, a stunning hotel with design mimicking its Florentine namesake. It has just 27 lovely rooms and sumptuous suites, with private balconies and spectacular views - of course! There's also a gourmet restaurant and a spa.
The Villa d'Este is another very special place to stay on Lake Como. Opulent, traditional and almost regal suites, rooms and villas have all the trappings of luxury plus private balconies and specular lake views. Plus they have an excellent restaurant, pool and spa and their own private boat.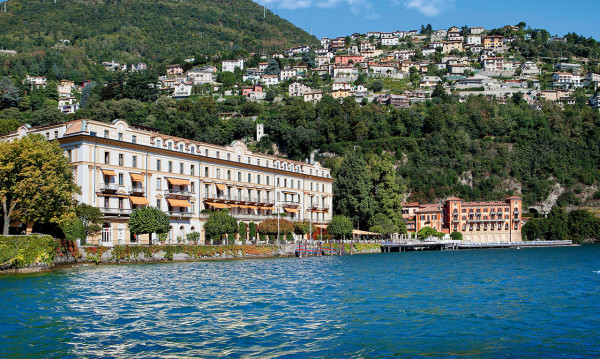 The Best Family Hotels on Lake Como with a View
The Relais Villa Vittoria, right beside the lake in Laglio, is another quite sumptuous but family friendly hotel. As well as having spectacular views over the lake, the Villa Vittoria also has an excellent restaurant, and a beautiful pool and sun terraces.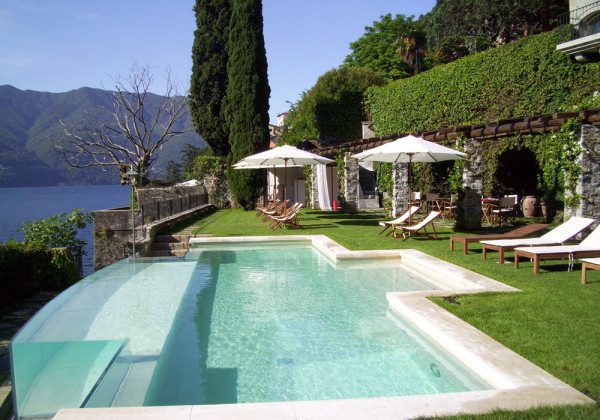 The elegant Grand Hotel Tremezzo has 89 rooms right on the water's edge, and five stars worth of beautifully understated interiors. Plus generous sun terraces, an excellent restaurant and spa and parklands surrounding the hotel. Plus, one of the pools actually floats on the lake!
Great Value Family Hotels on Lake Como
Owned by the same family for four generations, the Albergo Olivedo is a gorgeous ten room townhouse hotel right by the lake in affordable Varenna. The decor is traditional, with stone floors, pastel walls and private balconies. Family friendly and laid back, the Albergo Olivedo also has a lovely little Italian restaurant. Rooms start from around £90 per night.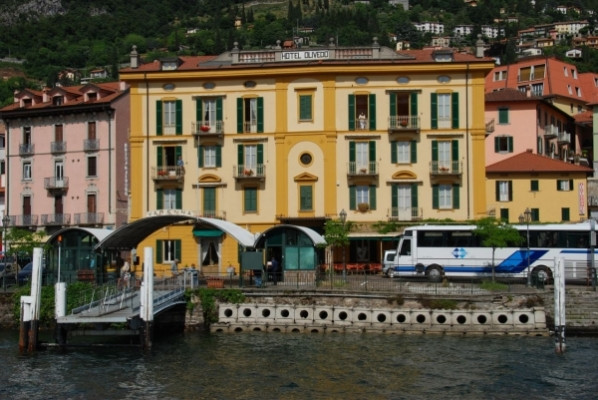 The Albergo Milano, also in Varenna, is a charming hotel in an enchanting lakeside setting. The collection of 14 rooms, triples and apartments, all have whitewashed walls and private balconies. There's also a lovely restaurant. And the room rate starts at around £110 per night.
Lezzeno's Nest on the Lake is a charming little lakeside B&B with five rooms and self-catering apartments. Bedrooms have four-poster beds and private terraces and there are lovely sun decks to share. They'll also rent you a bike or a canoe. And all for under £100 per night.
Still not sure which of our Guru's recommendations for the best family hotels on Lake Como might be perfect for you?
The 7 Best Family Hotels on Lake Como
posted Tuesday, 26th March 2019