The 10 Best Hotels with a View on Lake Como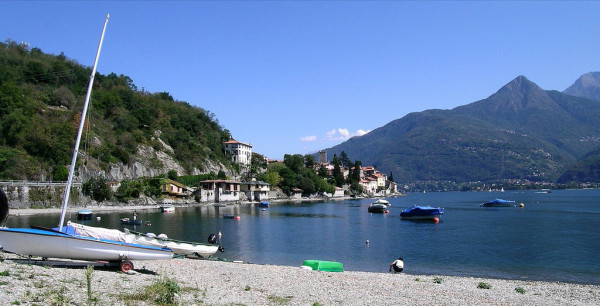 Flickr user Jon Crel
Lake Como is an exceptional beauty. Her pristine waters sparkle under the alpine sunlight and a ring of green mountains rise up sharply and protectively around her, keeping things calm. She has a scattering of islands, and some of Italy's most charming towns, and most luxurious fishing villages, nestled into her gentle bays. Lake Como's unspoiled views are just one reason why one might want to spend as much of one's leisure time here as possible. So our Guru's guide to the 10 best hotels with a view on Lake Como is a great shortlist from where to chose the best place to stay on Lake Como.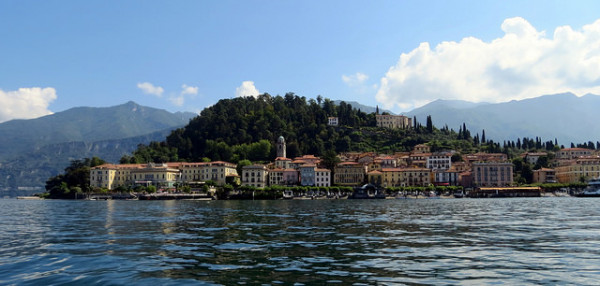 Becks via Flickr
Lake Como's shoreline is dotted with pretty towns, including the exquisite Bellagio and the wonderfully unspoiled fishing village of Varenna, but there are plenty of other hamlets to consider, and our Guru's list of the 10 best hotels with a view on Lake Como offers suggestions from all around the lake's edge.
For a luxury hotel
Or there's the equally grand, but not quite as lavish, Grand Hotel Tremezzo with 89 elegant rooms right on the water's edge. Five stars worth of beautifully understated interiors plus generous sun terraces, an excellent restaurant and spa and parklands surrounding the hotel. Plus, one of the pools actually floats on the lake!
For a lakeside stay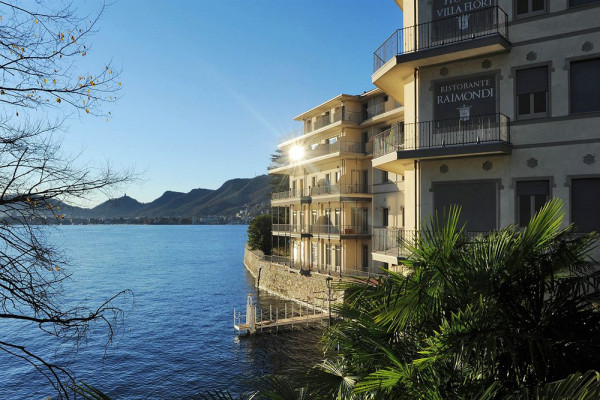 If you want to be right on Lake Como, try the Villa d'Este, one of the more traditional five star hotels, the kind with grand state rooms, chandeliers, heavy fabrics, private balconies and private boats.
Like the Villa d'Este, Villa Flori is right on the water's edge at Cernobbio. As well as the unbeatable setting, the Villa Flori has 52 contemporary chic rooms and suites, some with enormous balconies which hang out over the lake. Their restaurant offers alfresco dining from its Italian menu, plus there's a lovely pool and spa.
The Hotel Florence in charming Bellagio is a stunning hotel whose interiors mimic its Florentine namesake. It has just 27 lovely rooms and sumptuous suites, with private balconies and spectacular views - of course! There's also a gourmet restaurant and a spa.
For romance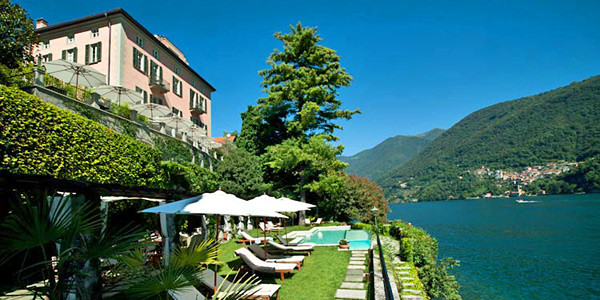 Laglio is where you'll find the Relais Villa Vittoria, a wonderfully romantic hotel, also right on the edge of the lake. As well as beautiful views, this hotel has 11 gorgeous rooms, an excellent restaurant, and peaceful terraces overlooking the water.
The Casta Diva Resort & Spa in tiny Blevio is a collection of lakeside villas with 73 magnificent rooms, a huge spa and two gourmet restaurants. The beautiful pool actually part floats on the lake itself and the subterranean spa is cut into the rock of the lakeside.
For families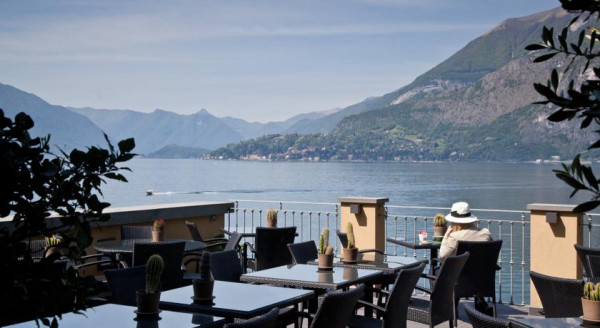 The Albergo Milano in Varenna is a charming hotel in an enchanting lakeside setting. There are a collection of 14 rooms, including triples and apartments, all with whitewashed walls and private balconies. There's also a lovely restaurant.
Lezzeno's Nest on the Lake is a charming little lakeside B&B with five rooms and self-catering apartments. Bedrooms have four-poster beds and private terraces and there are lovely sun decks to share. They'll also rent you a bike or a canoe. And all for under £100 per night.
For great value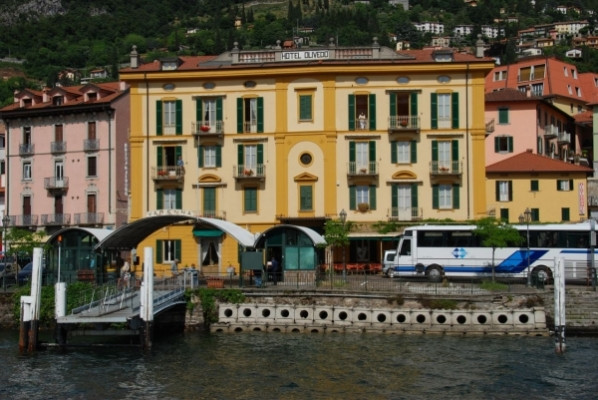 Owned by the same family for four generations, the Albergo Olivedo is a gorgeous ten room townhouse hotel right by the lake at Varenna. The decor is traditional, with stone floors, pastel walls and private balconies. Family friendly and laid back, the Albergo Olivedo also has a lovely little Italian restaurant. Rooms start from around £90 per night.
Still not sure?
posted Wednesday, 1st September 2021