12 of the Best Hotels in Rural Puglia
The fertile countryside of Italy's heel is largely flat and characterised by olive trees with huge, gnarled trunks (some of them many centuries old), rich red soil, fields planted with tomatoes and artichokes, dry stone walls and a sense of endless space and far-reaching horizons. And the 12 best hotels in rural Puglia are characterised by masserias, traditional fortified farmhouses surrounded by outbuildings and high walls.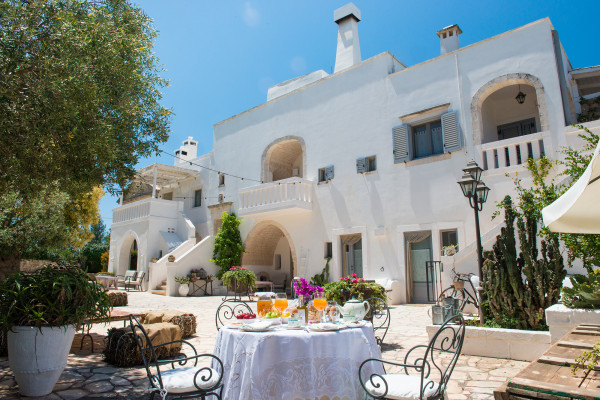 These masserias range from five-star places with swanky spas, gourmet restaurants and endless services and facilities to relatively modest guest houses offering a back to nature experience and homely food. So the best hotels in rural Puglia fall into a range of price brackets.
The best hotels in rural Puglia are also never far from the sea, Puglia is long and narrow and even if you chose a location in the middle you're still only about 20minutes from both the Ionian Sea and the Adriatic. And our recommendations for 12 of the best hotels in rural Puglia are also never far from a smattering of the region's historic towns.
For a Relaxing Break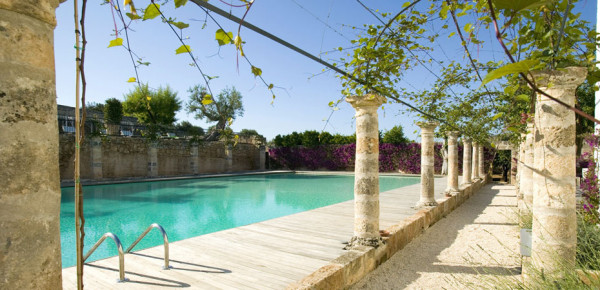 For a hip, but relaxing break there's Masseria Torre Maizza, a sophisticated hotel wit 28 rooms, some with jacuzzis, a charming courtyard, an excellent restaurant and bar, its own private beach club, plus a small spa and golf course.
Surrounded by fruit trees, the Masseria Montelauro is close to the sea with 29 white, airy rooms with cool stone floors and Moroccan details. There's also a lovely pool and great restaurant.
For a complete escape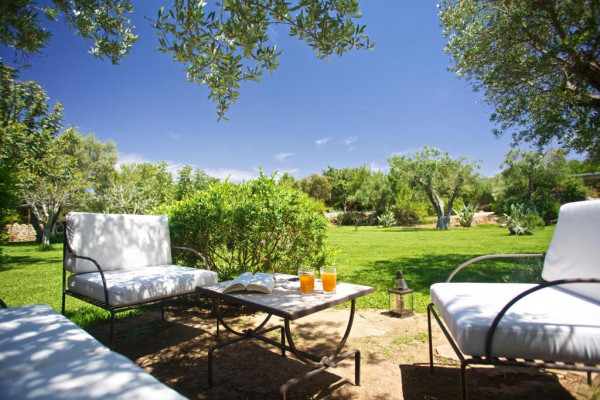 Masseria Don Cirillo is another small masseria with a beautiful walled garden, but this time close to the sea and with an ethnic feel to the decor.
The Borgo San Marco is a simple but stylish masseria on an olive growing estate with 16 rustic rooms, a lovely walled garden, pool, hot tub and a lovely restaurant.
For a Beach Holiday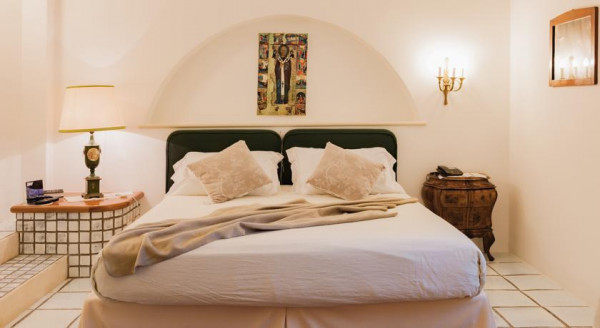 Also with its own beach club, Il Melograno is a medium sized five star hotel in a renovated 16th Century farmhouse with sprawling, Moorish outbuildings, a flower-filed courtyard and an excellent spa.
The Masseria Torre Coccaro is a luxurious 39 room hotel with an Aveda spa and its own private beach club. But it's not lost its rustic charms at all - one suite is in a cave.
Or there's Il Frantoio, which is a foodie treat right by the beach with 13 pretty bedrooms and a wonderful bougainvillea-filled courtyard.
The Most Romantic Hotels in Rural Puglia
The Masseria San Domenico offers peace, golf, private jacuzzis, a fantastic selection of restaurants, a stunning salt water pool and there are no children under 12 allowed.
Also popular with the golfing crowd, the Masseria Cimino is a former Roman villa with a rustic chic edge to its rough, white walls and superb food.
For great value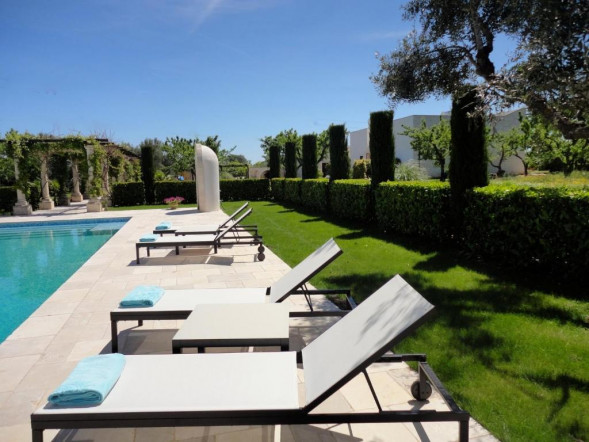 Or you might try one of the four elegant rooms of the 18th Century Villa Magnolia, which also sits amongst olive and almond groves.
The Masseria Salinola is a ten room boutique hotel in a beautifully refurbished 16th Century farmhouse surrounded by its own olive groves and the spectacular Apulia countryside.
For Explorers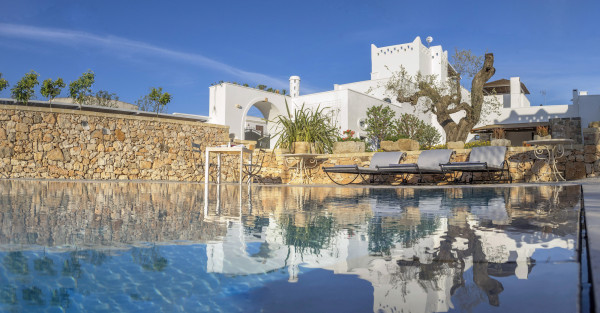 Masseria Le Mandorle is perfectly placed (just outside the town of Ugento) for exploring the depths of Southern Puglia, from its beaches to its pretty towns and villages. Here you'll find 12 stunning rooms and suites and superb facilities including sports court, sleek pool and rooftop hot tub (perfect for lazy days not exploring!).
The Relais Villa San Martino is a five star country villa, with charming gardens, in a great position for touring the local sights and beaches.
Or there's the charming Masseria Bernardini, a contemporary seven room hotel in an old shell, close to Gallipoli and the beach.
If you haven't found your idea of the best hotels in rural Puglia on our Guru's list of 12 then you could:
12 of the Best Hotels in Rural Puglia
posted Tuesday, 11th February 2020
Search the best hotels in Puglia