The 20 Best Hotels on the Garden Route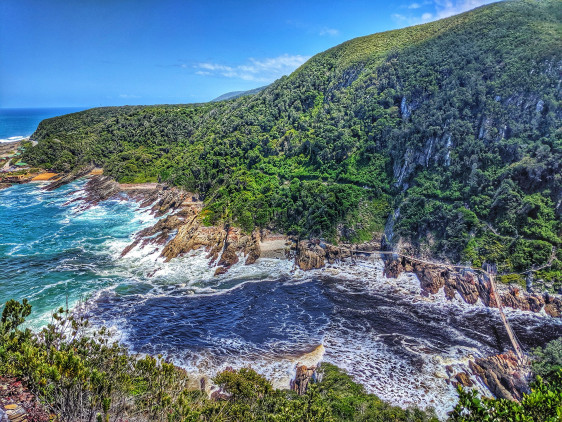 Image by allisonmacsas from Pi
Beginning in Mossel Bay, traversing the West and Eastern Cape, along the Indian Ocean's coastline for over 200 km until Storms River, stretching inland in places to include the historic towns of Oudtshoorn and Calitzdorp, the Garden Route is a journey of endless vistas, rolling hills, and dramatic coastal scenes. Despite this comparatively short distance, the topography, scenery, and overall feel varies widely from town to town. Each destination bringing with it a unique experience and a unique selection of places to stay. Our pick of the best hotels on the Garden Route ranges from charming owner-managed guesthouses to all-out luxury hotels.
Taking its name from the diverse landscapes and vegetation which mark the route, the Garden Route is arguably South Africa's most scenic drive, and certainly its' most popular. Sandwiched between the Outeniqua and Tsitsikamma Mountains you are ensconced by undulating landscapes, indigenous forests, and sprawling fynbos. The Outeniqua Pass links the Garden Route with the expansive plains of the Little Karoo, in total contrast with its lush surroundings. Many travellers choose to journey here for its superb wildlife and outdoor pursuits. In 2017 the Garden Route was added to UNESCO's World Network of Biosphere Reserves. With almost 300 species of birdlife to be found and many more marine animals to be spotted, the Garden Route is a nature lover's haven.
Popular year-round, the Garden Route is particularly busy during the Christmas and summer holiday period, so if you want to guarantee yourself a room in one of the best hotels on the Garden Route, we recommend you book well ahead. We've ordered our selection of properties by location, to make it easier for you to plan your route...
For those looking to be by the coast, Plettenberg Bay, with its Blue Flag beaches and seafood restaurants remains ever-popular. Featuring some gorgeous hotels it enjoys pleasant weather year-round, though it can get busy in the summer months.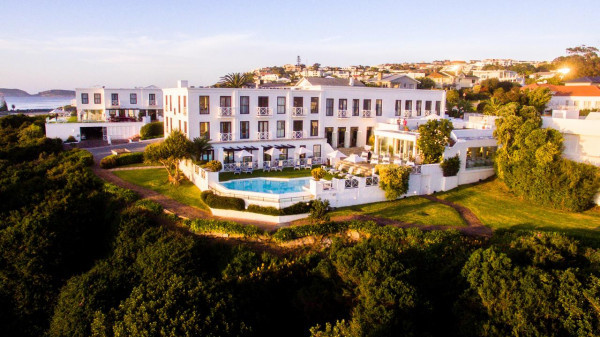 One of the most notable address along this stretch of Indian Ocean is The Plettenberg Hotel. The town's 'Grand Dame' boasts exquisitely decorated suites and superlative service - it's a winning choice.
Inland, one of the most exclusive hotels along the Garden Route is Kurland Hotel, providing unmatched seclusion in its 12 Cape Dutch-style villas. With excellent equestrian facilities nearby and 'country casuals' interiors, it is a truly bucolic retreat.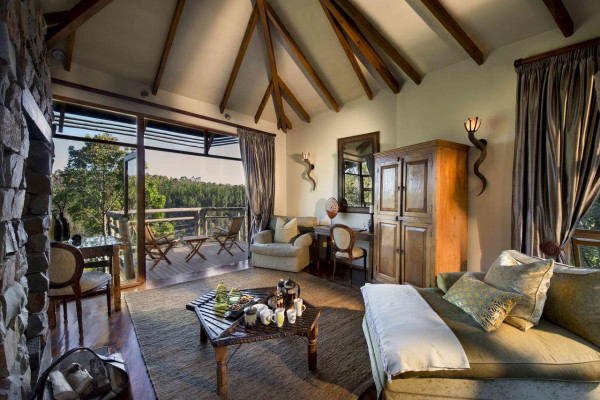 Another truly exceptional stay is Tsala Treetop Lodges. Unique treehouse accommodation creates a magical feel - ideal for you and a special someone. A short drive out of town it is a secluded and romantic escape.
One of the trendiest spots in town, The Bungalow is a super stylish hotel. Rooms are comprised of both dorm and private accommodation - but the entire place breathes a youthful spirit. Modern beach-chic interiors, a great restaurant, and very popular 'Happy Hour' makes it a winning cocktail.
Eco-warriors will feel right at home at Villa Villekula. One of a kind, this three-bedroom, family-owned eco-hotel is inhabited by numerous animals. A peaceful place, surrounded by beautiful countryside, each of its retro rooms are brimming with refurbished furnishings and pastoral views. It's great value too.
Lesser frequented than some of its neighbours, Mossel Bay is one of the Garden Route's best-kept secrets, meaning guests here can look forward to some competitive prices. Enjoying a popular renaissance, since it slid into decline in the 1980s, Mossel Bay now boasts that untouched, old-school seaside vibe that so many travellers love.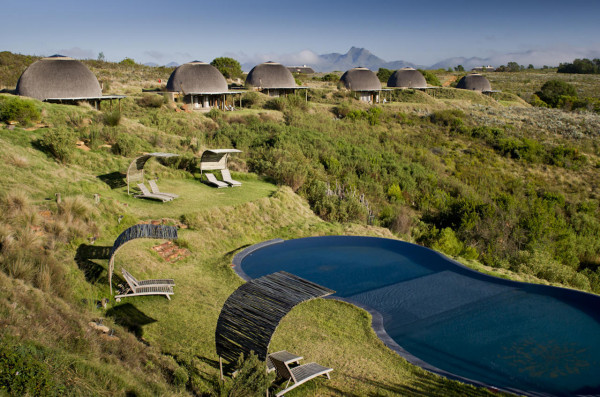 For something truly wild, and a bit of all-out luxury, Gondwana Game Reserve is just a 25-minute drive from the beach. Twenty-eight eco-luxe lodges are spread across 26,000-acre private game reserve - including a spa, several dining options, and enough activities to keep you busy for weeks.
Nature lovers are spoilt for choice along the Garden Route, with a bounty of national parks, estuaries, and lakes dotted along the route including wild Wilderness. This tiny town's small collection of properties make the most of its epic setting and boast some great value stays.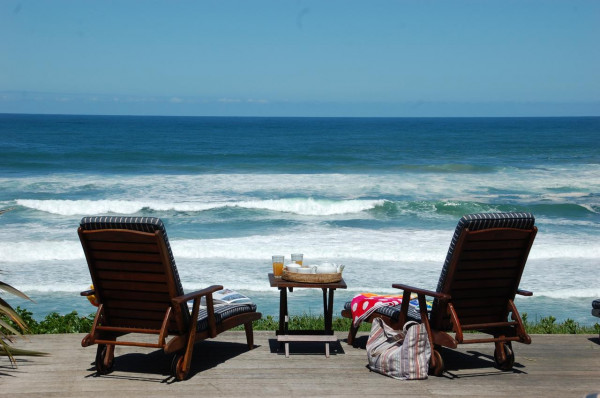 Right on the coast, Dune Beach House features stylish interiors and sea views. Pops of colour and tactile furnishings make for a memorable stay, as do the private balconies. An indulgent breakfast is included in the rate and there are plenty of scenic outdoor dining options.
Dating back tot he 1920s the characterful Moontide Guest Lodge was one of the first hotels to be built in Wilderness. Perennially popular, it includes plenty of period features, including the original thatched roof.
Historic Calitzdorp, famed for its port wine and rolling hills, continually stuns guests with its oil-painting landscapes. A rural idyll, it's hard not to fall for the period the charm of little Calitzdorp, boasting a collection of charming hotels to match.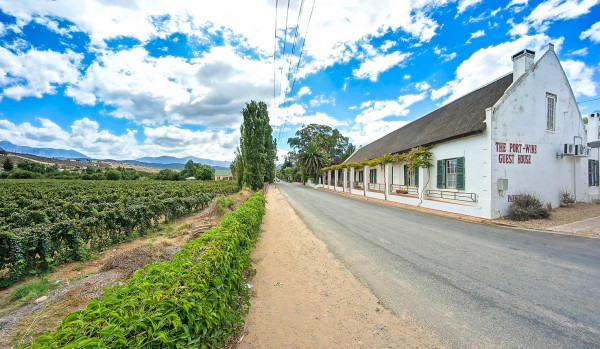 Sample some of the fruits of the region at The Port Wine Guest House. Dating back to 1830 this owner-managed farm stay is filled with period features - and it's superb value.
In 'town' The Queen of Calitzdorp is something of an icon; it's one of the oldest hotels in the area and has greats rates throughout the year. Walking distance from cafés and galleries, and most importantly, several wine cellars.
The Garden Route's transport hub, George is a well-connected and convenient stay for exploring the region. Home to some of the region's best golf courses, it's popular with Capetonians travelling for the weekend in search for some R&R.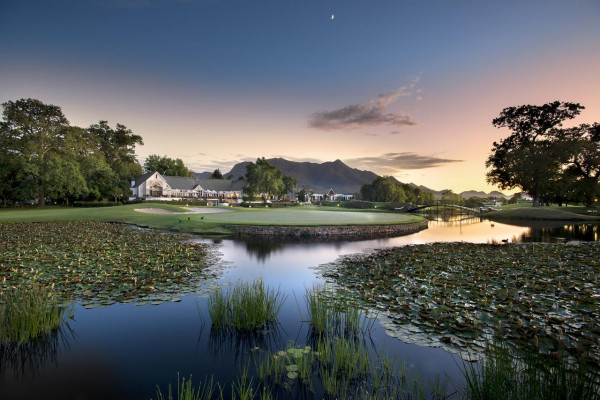 As well as an excellent golf course, Fancourt Hotel spoils guests with an indulgent spa, pristine grounds, and both a kids club and teenager's lounge. Guests can choose from several dining options, including a casual evening at The Club Lounge or fine dining at Henry White's.
Located on a working dairy, Malvern Manor is a delightful owner-managed property. With just three rooms, it's very intimate and showcases an authentic farming experience. Feel a part of the family with your delightful hosts, Sandra and Michael.
An adrenaline junkie's paradise, ideal for families with older children. Storms River, providing direct access to Tsitsikamma National Park and the Garden Route's finest outdoor activities, boasts a long list of outdoor pursuits including zip-lining, white-water rafting, hiking, mountain biking, and much more.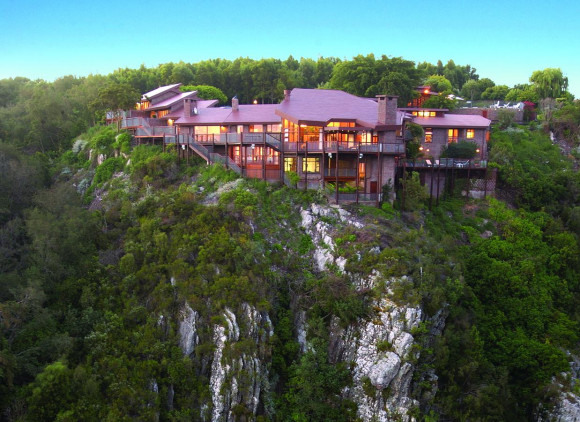 More than just a place to stay, Tsitsikamma Village Inn is a village within a village. This collection of colonial-style cottages, scattered around manicured grounds, includes several restaurants and shops, not to mention a '60s diner and on-site microbrewery. Great for families.
For something a little more romantic, The Fernery Lodge & Chalets has incredible views of Sanddrift River Gorge, as well as fine-dining and an indulgent spa.
One of the most popular stays along the Garden Route, Knysna, with its sparkling blue lagoon and blossoming food scene, has a bounty of excellent hotels - from budget to boutique. Loved by holiday makers, it's a place that many South African's aspire to retire to thanks to its quality of living and safety.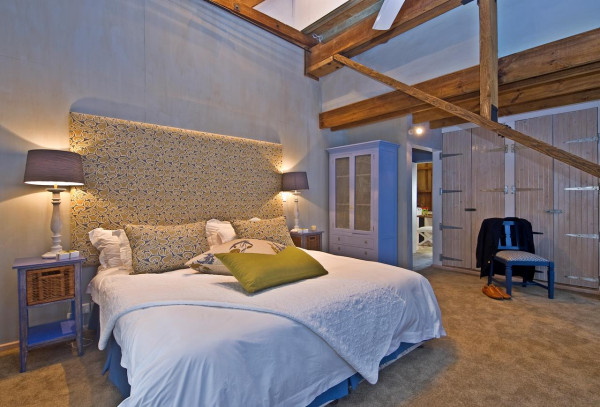 A family favourite, The Knysna Belle boasts a fabulous location, on the waterfront of Leisure Island - with kayaks, bikes, and plenty of activities on site. Its seven guestrooms feature nautical styled interiors with sit-out balconies and excellent views.
Overlooking the Knysna River, The Lofts' trendy, nautical interiors boast a modern feel with private balconies. A fabulous English, Continental, or buffet breakfasts is included in the rate and you'll find excellent dishes on the menu at The Atrium restaurant
With plenty of outdoor activities in the area, it seems fitting that there are plenty of family-friendly stays. Abalone Lodges is one of the best, with individual cabin-style accommodation, children will love it - and be hard-pressed to make their way through the long list of outdoor pursuits.
The feather in the Garden Route's cap, historic Oudtshoorn was once the epicentre of the Victorian ostrich feather craze. Though fashions may have changed, the ostrich legacy still reigns, with plenty of working farms to stay on, as well as some delightful hotels.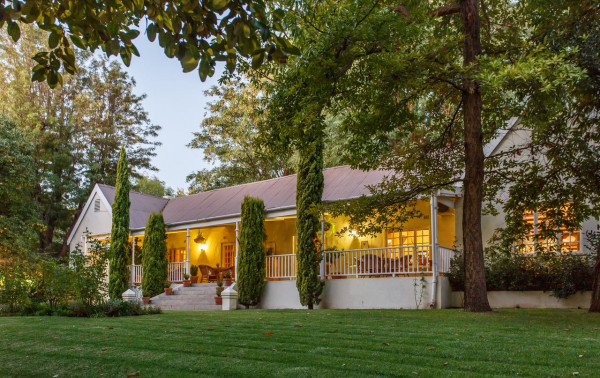 One of the finest examples, of Oudtshoorn's decadent history, has got to be De Denne Country House, managed by the fourth-generation of the Keller family to live on this century-old working ostrich farm.
Set amidst acres of manicured gardens, Rosenhof Country House has an air of decorum, ideal for couples. With an excellent wine list and gourmet cuisine, as well as heavenly one-bedroom suites and three-bedroom cottages.
Still not sure?
posted Sunday, 4th December 2022