13 of the Best Rural Hotels in the Canary Islands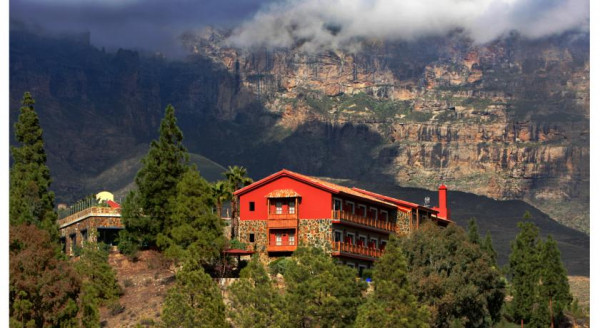 The Canary Islands are not all beaches and blue seas - though they have plenty of both. As volcanic islands, their interiors offer dramatic scenery from ancient calderas, rugged peaks and stark rock formations to lush, pine-clad hills and acres of almond blossom. These landscapes are a walker's paradise. The adventurous can even aim for Mount Teide, Spain's highest mountain, on Tenerife. Dotted amongst the natural landscapes you find quiet villages with buildings in the distinctive Canarian architecture of white-washed walls, wooden balconies and blue- or green-painted timbers. If you want a peaceful retreat, often with stunning views, and with the option of gentle strolls or more strenuous hikes, the best rural hotels on the Canary Islands are worth considering.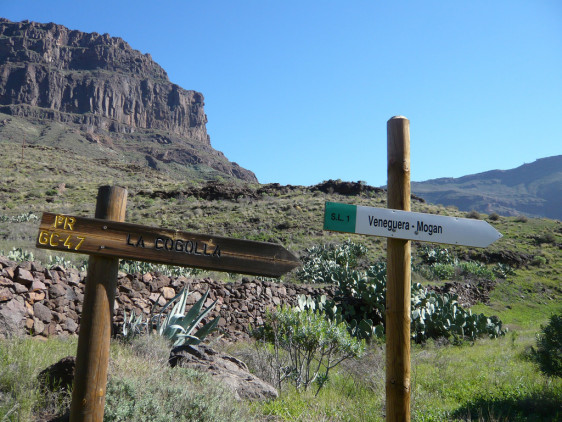 Flickr user Christine McIntosh
Gran Canaria - often referred to as a 'continent-in-miniature' due to its varied landscapes - offers scenery from pine-clad hills to rugged and dramatic mountains. One lovely area for walking is in the Guayadeque Ravine with its lush vegetation. For something tougher, head to Roque Nublo, the remains of an ancient volcano.
Lanzarote boasts some of the Canary Islands' most dramatic volcanic landscapes - as well, curiously, as vineyards. The island's biggest national parks are the Parque Nacional de Timanfaya and the Parque Natural de Los Volcanes, a series of volcanoes, calderas and lava fields.
But Tenerife is a fair rival to Lanzarote where, soaring above everything, is the perfect peak of Teide, Spain's highest mountain (3718 metres) surrounded by a moonscape of dusty-red, volcanic rock formations that look the perfect backdrop for a Wild West movie. The walking here, in what is Spain's largest national park, is as exhilarating as the views.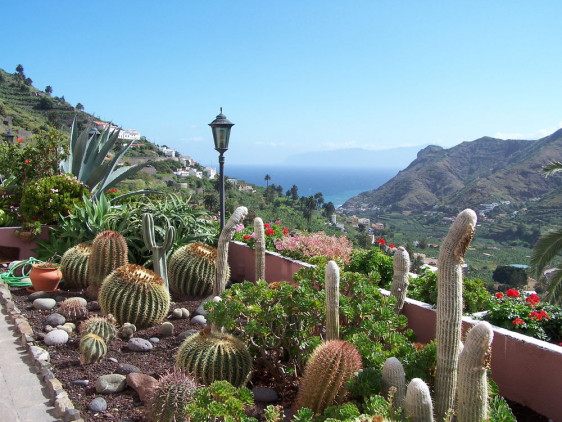 Tiny La Gomera offers perhaps some of the Canary Islands' finest walking, with its ravines, forests and high cliffs - and with fewer visitors you really can get away from it all. On the other hand, La Palma - the greenest island - is often considered the prettiest island with a lush natural beauty. By contrast, Fuerteventura offers vast natural sand dunes and open plains dotted with cacti, scrub and goats. For a true escape, head to El Hierro, the smallest island of the group, with its stark volcanic interior, high cliffs, and slow pace of life.
Each island has a lot to offer those looking for a wonderful rural island experience, and here ar our Guru's recommendations for the 13 of the best rural hotels in the Canary Islands.
13 of the Best Rural Hotels in the Canary Islands
The Best Hotels in Rural Lanzarote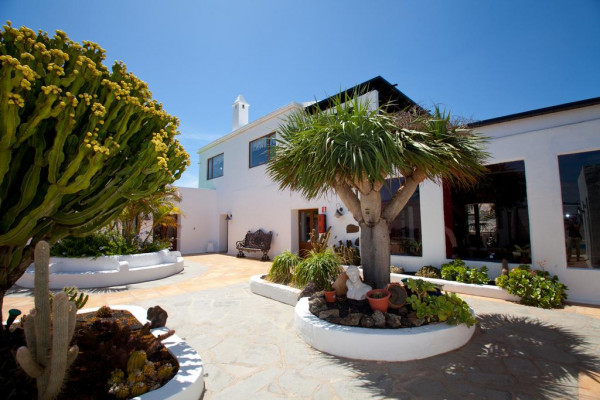 With one of the island's finest restaurants, La Casona de Yaiza is a timber-clad hotel with a terrifically relaxed atmosphere and a mix of rustic and traditional rooms.
Between Yaiza village and the Fire Mountains (in the Timanfaya National Park) the 18th-century villa Casa de Hilario offers colourful interiors of contemporary and vintage furnishings, beautiful terraces and a serene atmosphere.
Casa Tomaren is located right in the middle of the island, so you're well placed for visiting all points north, south, east or west! It offers six chic villas with influences from both Morocco and Indonesia, and is perfect for families or small groups looking for a smart rural stay.
Tenerife's Best Rural Hotels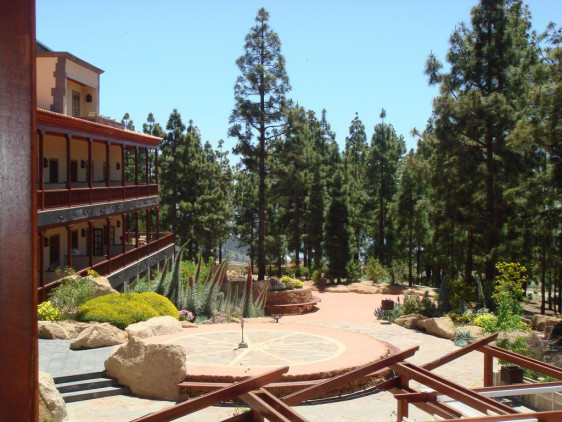 In a perfect location in the mountains near Teide National Park, the rooms - most with balconies - at Hotel Villalba enjoy stunning views. Rooms are unpretentious, plus there's an indoor pool.
With stunning views of Mount Tiede's cone and being Tenerife's only hotel in a nature reserve, you can't get much more rural than the Parador de las Canadas del Tiede. It's the ideal spot for nature lovers and keen walkers.
The Best Rural Hotels on Gran Canaria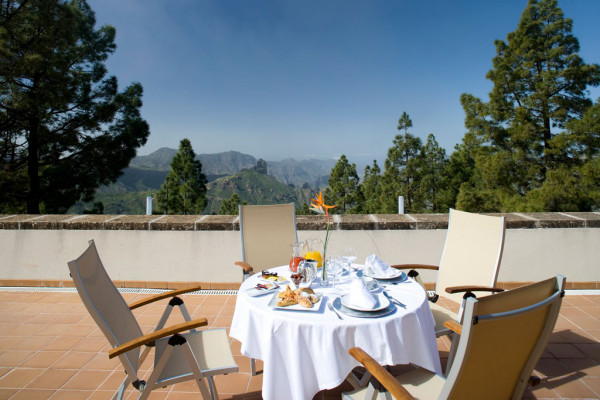 High in the heart of the island Parador Cruz de Tejeda is surrounded by craggy, tree-cloaked mountains and offers spectacular views. The 86 rooms are crisp and contemporary plus there's a pool and spa.
With just six rooms, and tucked high in the mountains, Hotel Rural Las Calas offers both a peaceful retreat and stunning views. Rooms are beautifully rustic plus there's a pool and friendly, communal dining.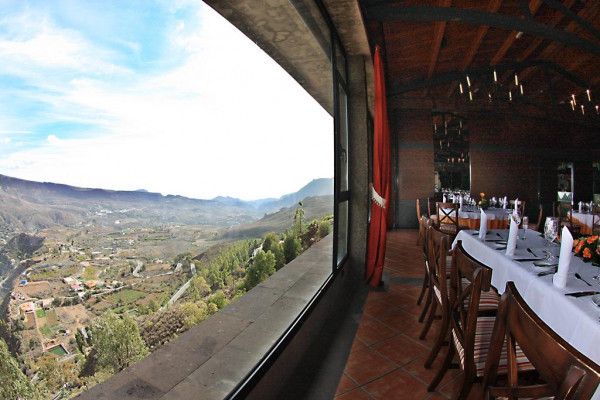 The Hotel Rural las Tirajanas is a charming hilltop hotel with stunning views out over the Gran Canarian valleys. The characterful rooms are littered with antiques and quaint touches. The restaurant serves local specialities and boasts amazing views. Bicycles and cars are available to rent for day trips. A hillside gem.
For a rural stay that's not a million miles from a beach, book Finca Las Longueras. This converted period manor has elegant, traditional rooms, lush gardens with swimming pool, and excellent table d'hote dinners.
The Best Rural Hotels on La Gomera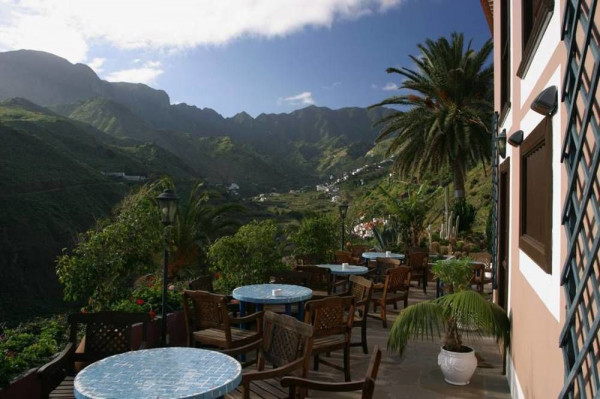 Overlooking the Hermigua Valley, Hotel Rural Ibo Alfaro is as peaceful as it sounds, with traditionally furnished rooms - some with exposed-stone walls - and epic views.
Also overlooking the Hermigua Valley, Casa Los Herrera is a family-run guesthouse with charming traditionally furnished rooms and a small pool.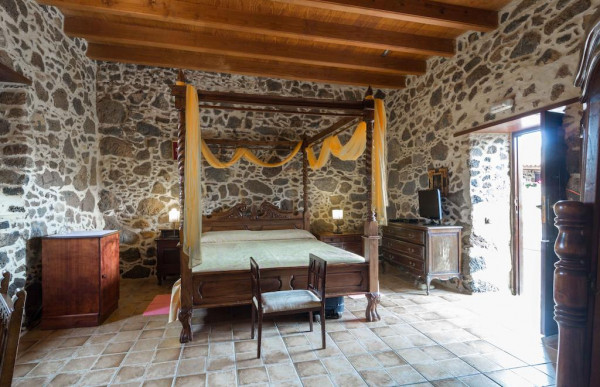 Far away from the seaside resorts, Mahoh is a traditional Canarian guesthouse with exposed-stone walls and tiled floors; simple and charming, and great value.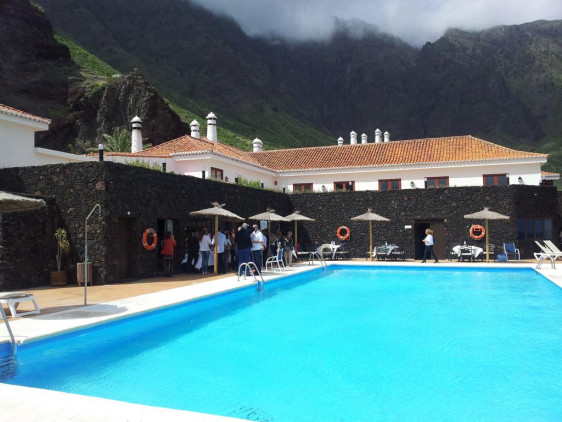 In a remote location at the foot of the cliffs and on a beach, Parador de El Hierro enjoys the best of both the coast and rural tranquillity. Rooms are comfortably traditional; the best with sea views.
If you haven't spotted your idea of the perfect place to stay on the Canary Islands on our Guru's list of 13 of the best rural hotels in the Canary Islands you could:
13 of the Best Rural Hotels in the Canary Islands
posted Wednesday, 19th June 2019