14 Best Wine Hotels in New Zealand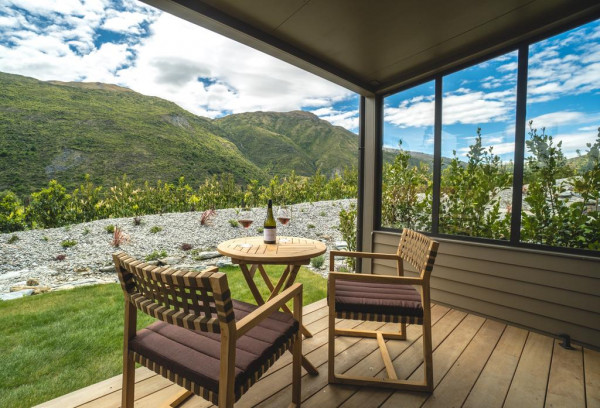 New Zealand has ten major wine-producing regions, and many smaller ones, well spread out across the North and South Islands, from Northland down to Canterbury and Central Otago. Which means you can easily blend your wine tasting with some of New Zealand's other highlights — though maybe don't bungee jump directly after a tasting or a gourmet meal… New Zealand is relatively small, not much larger than the UK, so it's certainly possible to hop between wine regions, staying in several of our Guru's picks for the best wine hotels in New Zealand — that's certainly what they recommend! We've put together a varied selection of properties chosen not only on their wine tasting credentials but also, service, style and amenities. So you can expect everything from top notch five star luxury lodges to chic little B&Bs.
For the Album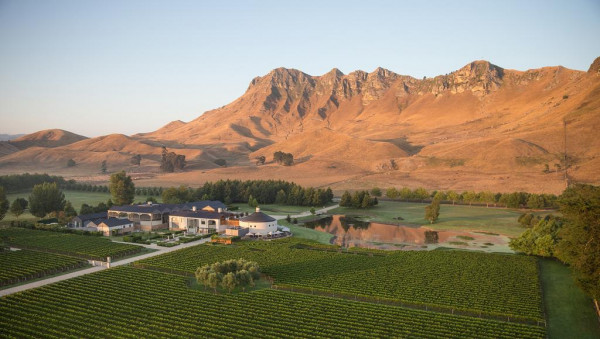 Craggy Range Cottages are a collection of nine contemporary cottages in a remote, and extremely picturesque spot in Hawke's Bay. Surrounded by grape vines in the foreground, the cottages have private pools and terraces, and cosy wood-burning stoves, and an extremely impressive restaurant for a neighbour. The restaurant is known for its creative takes on traditional cuisine, inspired by excellent local produce and the award-winning wines produced on the estate. Family friendly too.
The Gibbston Valley Lodge & Spa is a luxurious, contemporary hotel in the idyllic setting of a Pinot noir vineyard just outside Queenstown. It offers 24 rooms and suites, arranged in stylish villas with private sun-decks, open plan living space and huge bathrooms. There's a wonderful 'vinotherapy' spa, complete with hot pools and a sauna, and an atmospheric fine dining restaurant with a menu created by a renowned chef — and an incredible wine list! If you want to dine privately you're most welcome; the lodge also prepares picnics, and offers bike hire.
For the Views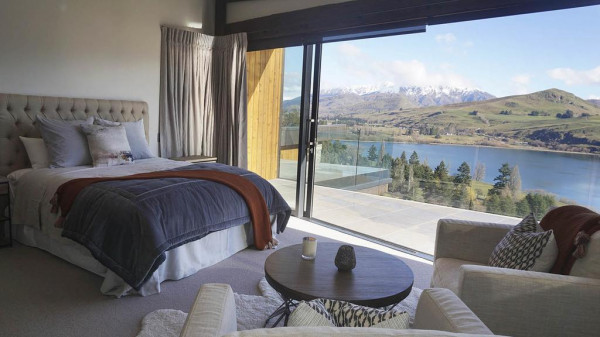 Stoneridge Estate is the name of both the vineyard, and the nine-room boutique hotel that sits upon it, overlooking a lake and mountains. This is a spectacular spot not far from Queenstown, and the hotel is beautifully designed to make the most of it, with floor-to-ceiling windows and comfy chairs angled towards them — with small tables for your wine glass of course. Rooms are contemporary or traditional, and there's a stylish restaurant onsite too, known for the innovative way it treats local produce. Perfect for outdoors-folk, as well as those here for the wine tasting.
Greenhill Lodge is a elegant hotel set on 73 acres of farmland in Hastings, and surrounded by incredible rural views. While the location feels remote the facilities are luxurious: roll-top baths — some on private terraces — open fires, huge beds, beautiful antiques, a library and billiard room, a pool and gym, and a viewing tower with a turret. The restaurant is welcoming, yet elegant, and the wine list is exclusively Hawke's Bay — because that's where the Greenhill Lodge is located, but that's not a problem, because this is New Zealand's second largest wine-producing region, known for its Bordeaux-blend wines.
For the Vineyard Experience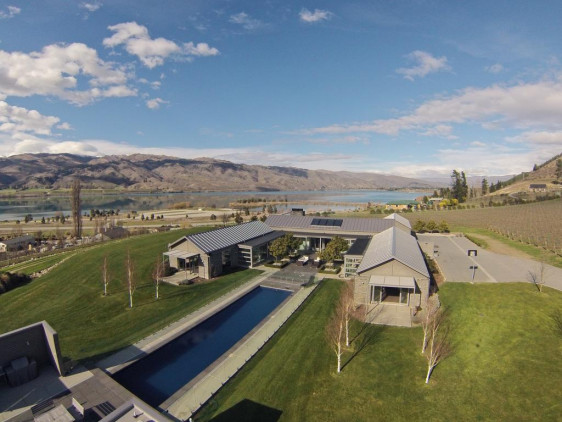 Mt Michael Lodge is set between a mirror-like lake and rows of Pinot noir grape vines (between Queenstown and Wanaka), a rural retreat with just four bedrooms. Inside and outside the design is minimalist, with floor-to-ceiling windows that let the setting do the work. Each of the rooms has a private terrace, and two have hot tubs on the terrace. There's also a central pool and a sunny courtyard. There's no restaurant but they offer an excellent breakfast, and their wine list is very impressive.
Built from local stone and wood, at the heart of a working vineyard, the Takatu Lodge & Vineyard is small but perfectly formed. There are just four rooms, all light and spacious, with outdoor decks and floor-to-ceiling windows, open fires and plush soft furnishings. The wine list is impressive, and the local produce is too — the Matakana Farmers' Market is a local draw, as is the property's proximity to the ocean.
For Foodies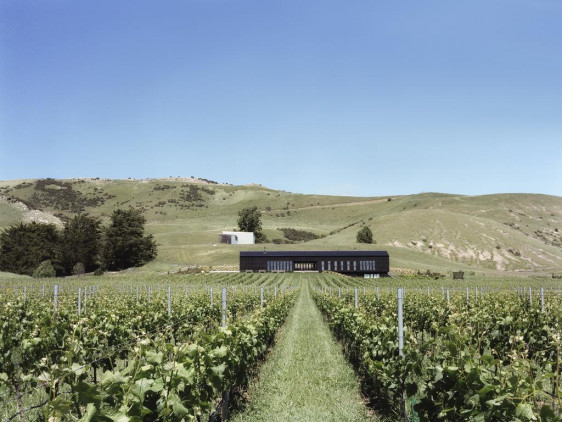 Black Estate B&B is a striking studio apartment overlooking a valley of vines on the Black Estate winery, in the Waipara Valley. The other inhabitant of this architecturally interesting building is an acclaimed restaurant, specialising in organic food, which changes daily and is beautifully paired with the estate's wines. Grab the studio's bikes and explore the winery on wheels, or head out on long walks right from your door. Secluded and super romantic.
Breckenridge Lodge is a small hotel outside Napier, and surrounded on all sides by rows of Chardonnay grapevines. Its five rooms are individually decorated, and have a homely charm, with open fires and country chic decor. The owners are serious foodies, and the evening meal is a big part of what goes on here, with daily changing five course menus utilising local produce and ingredients from the lodge's kitchen gardens. Paired with local wines, naturally!
For Romantics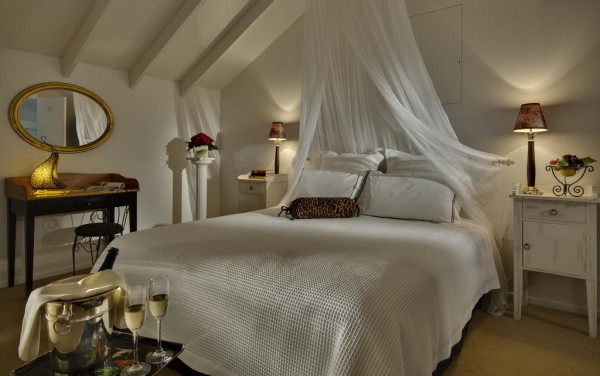 Historic, clapboard, and secluded in beautifully manicured gardens, Beaufort House is a charming converted mansion in Akaroa — which is on the coast, but surrounded by vineyards. Inside are five guest rooms and a charming collection of communal spaces, including a cosy sitting room, a lounge and dinging room. The decor is country traditional, with antiques, chintz fabrics and roaring fires in season. There's no restaurant, but there are many excellent places to eat and drink within a short stroll.
The Peppertree is an elegant low-lying Edwardian mansion just outside Blenheim in the heart of the Marlborough region. Now converted into a five bedroom hotel, there's still a sense of refined luxury, from the picturesque, wisteria-draped verandah, to the free-standing baths and open fires. Guests can set out on foot to visit local wineries, along hiking trails that pass amongst the grape vines. There's no restaurant, but they serve breakfast on the verandah.
For Families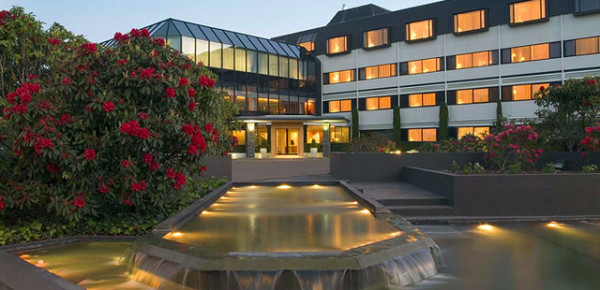 The George is a large, crisp and stylish affair in the heart of Christchurch. Its 53 rooms and suites are light and comfortably minimalist, and onsite you'll find a choice of two award-winning restaurants; a gym; library; a beautiful garden, and complimentary bike hire. Some of the suites are perfect for families, and they offer a babysitting service.
In Town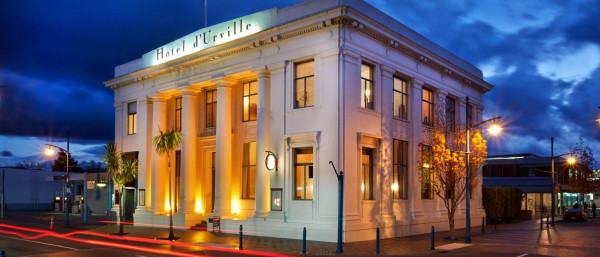 The Hotel d'Urville is a small, smart, boutique hotel in the heart of Blenheim — which is a great base for exploring the vineyards of the Marlborough region. With a grand, pillared and porticoed exterior, and historic references in the interiors, this looks and feels like a much more expensive hotel. Its 11 rooms and suites are decorated in a range of styles and periods, but they all have nice antiques or vintage pieces, and original artworks. There's a great restaurant and cocktail bar.
For the Coast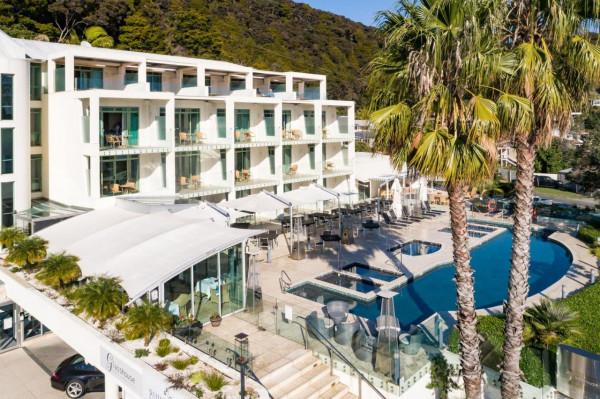 The vineyards of Northland, predominantly around the Bay of Islands, are a good pick if you want to combine wine-tasting with sunbathing. And the Paihia Beach Resort is an especially good pick, just a stone's throw from one of the Bay's prettiest beaches. This is a small resort, with just 21 rooms and suites, but it still has great resort facilities, including a lagoon pool, an excellent spa, a poolside restaurant, kids' playground, and light, breezy, sea-view rooms with private balconies.
For Great Value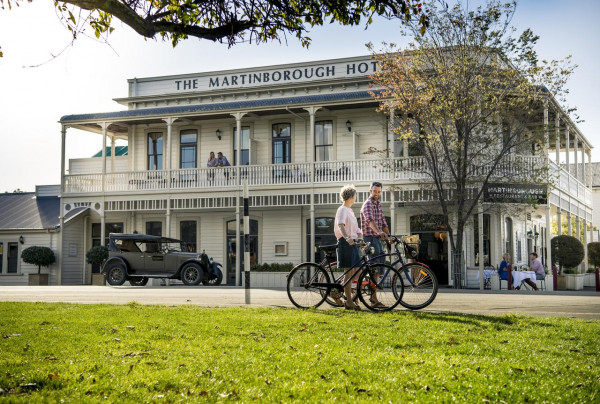 With a facade like a classic old corner inn and pub, The Martinborough Hotel has been chicly made-over, into a collection of 20 individually styled, guest rooms, so it's now more of a boutique pub! Expect lots of light, from large windows and private balconies, and a range of styles and antiques. You should also expect a stylish bistro and bar. And plenty of charm from Martinborough, which is famous for its restaurants, bars, and proximity to excellent vineyards.
Still not sure where to book?
posted Tuesday, 2nd August 2022