The Ultimate Guide to the Best Wine Hotels in New Zealand
All our New Zealand wine hotel collections:
With the world's most southerly vineyards, New Zealand has ten major wine-producing regions spread across the North and South Islands, from Northland down to Canterbury and Central Otago. So, if you're looking for the best wine hotels of New Zealand, you can plump for just about any part of the country and find somewhere to tempt both your wine palate and your holiday plans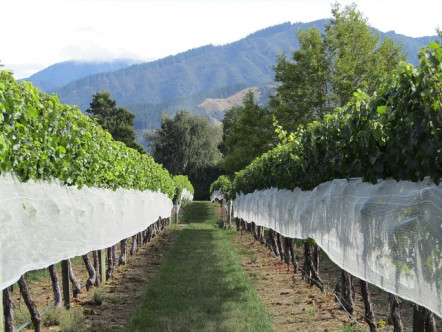 Image by steph2228 from Pixaba
.New Zealand wines are such a staple of our wine merchant's shelves - or our own modest cellars - it's a shock to discover that, until the 1970s, the wines were barely known outside the country. Since then, however - particularly with the discovery that the Marlborough region was superbly qualified to grow the sauvignon blanc grape - New Zealand has become synonymous with quality wines.
Home of the country's most famous wine - sauvignon blanc - Marlborough, at the north of South Island, is also New Zealand's biggest wine-producing region. Dry and sunny, its most popular area is around Blenheim and Wairau valley. This means, when looking for a New Zealand wine hotel, you can choose either to be based in the city or the country.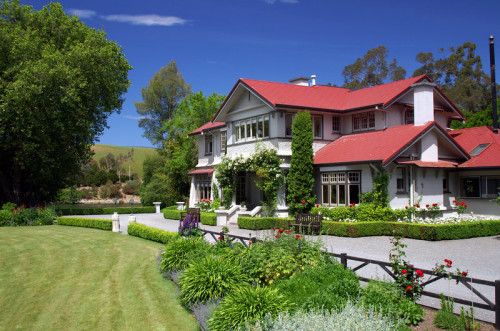 The tiny region of Nelson, at the northern tip of South Island, is a distinct, self-contained area cut off from neighbouring regions on three sides by mountains and, on the fourth side, by the magical Tasman Bay. Hence it has a very distinct micro-climate, well-suited to growing aromatic grapes such as Riesling and Gewurztraminer.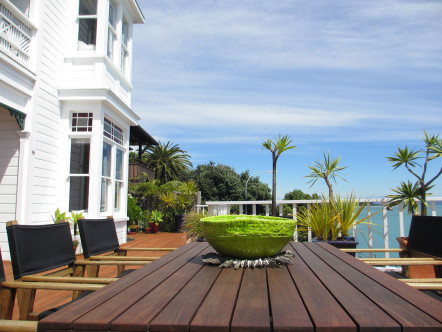 On North Island's east coast, Hawke's Bay is New Zealand's second-largest wine-producing region, particularly known for its Bordeaux-blend wines. Here are some of the country's oldest vineyards, originally planted by missionaries for sacramental wines.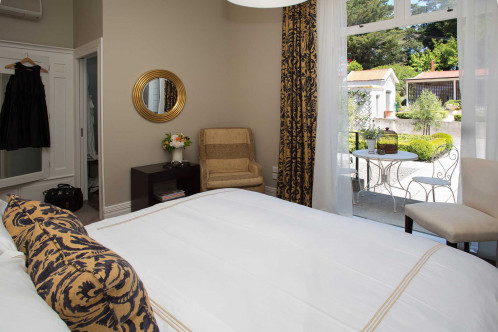 Found, not surprisingly, in the north of North Island, the vineyards of Northland are predominantly around the Bay of Islands and on the west coast near Kaitaia. This means that many of our New Zealand wine hotels in this area make for a great beach holiday, too. Northland's wine production is modest but the region can lay claim to having New Zealand's oldest vines, planted in 1819. Syrah and Pinotage are the dominant grape varieties.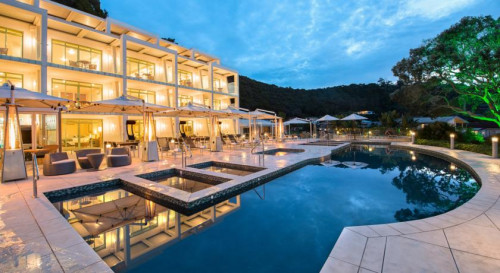 Auckland in North Island may be best known as New Zealand's largest city but it is also a wine-producing region in its own right with vineyards - growing mainly chardonnay and Bordeaux varieties - within easy striking distance of its centre. Some of its most famous vineyards are on Waiheke Island in the Hauraki Gulf, a small, hilly island with an engaging population of hippies and artists. Much of the area's grape harvest is used by boutique wineries.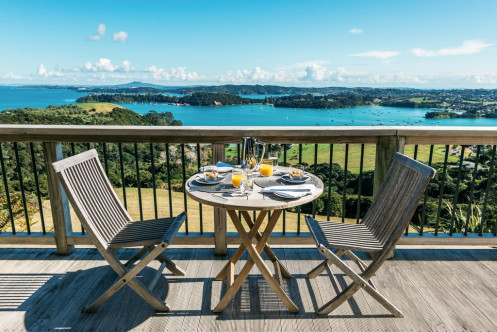 Tucked between the Marlborough region to the north and Central Otago to the south, Canterbury spreads around the city of Christchurch on the east coast of South Island. With its cooler climate, it is particularly known for elegant, balanced wines made from pinot noir, chardonnay and Riesling grapes. The sheltered Waipara valley, in particular, is famed for its Riesling vineyards.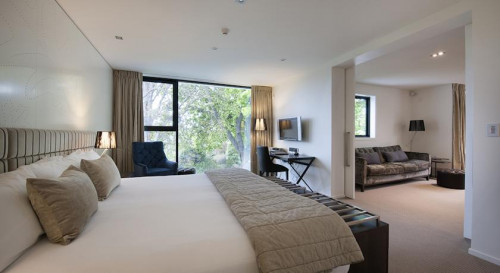 New Zealand may be a small country - not much bigger than the UK - but it packs in a huge amount of variety of both landscape and wines. Use our guide to the best wine hotels in New Zealand to discover this surprising little country for yourself.
posted Tuesday, 27th July 2021