✓ Check Availability
✓ FREE cancellation on most rooms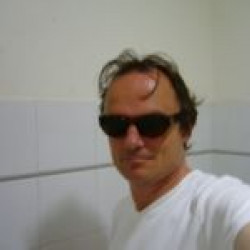 Founder and former MD of Travelintelligence.com, James teamed up with online publisher James Blackwell to launch Worldreviewer in the summer of 2007. James has spent much of his life travelling: from early voyages across the sands of the Sahara and up the Niger to Timbuktou, to one of the last of the 'Magic Buses' to run the route from the Charing Cross Road to Delhi, from jail in Morocco to the snows of Kilamanjaro. In between his own travels he worked in the film business, but his yearning for travel eventually took him back on the road permanently, working as a guide for a number of major tour companies throughout the 1990s. He led groups of tourists through the remoter regions of Central Asia, up the Yangste and along the more well trodden paths of Western Europe. More recently he was director and managing editor of 'London This Week' magazine, before founding Travel Intelligence with AA Gill in April 2000, and World Reviewer with James Blackwell in 2007. James's website.