✓ Check Availability
✓ FREE cancellation on most rooms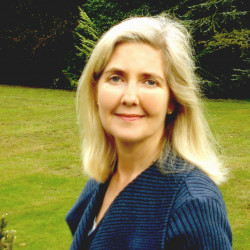 Leonie has been a travel writer and editor for more than 25 years. After three years at Hutchinson, working first for a fiction editor then editing educational books, she moved to Mitchell Beazley, where she edited the American Express Pocket travel guides and met her great friend Fiona Duncan. After the birth of her first child, she went freelance and became, with Fiona, principal author of Duncan Petersen's Charming Small Hotel Guides. She and Fiona also teamed up to write city walking guides to London, Amsterdam, New York and Paris, and Dorling Kindersley's Top Ten Guides to Amsterdam and Normandy. In 2006 she helped Fiona to found the Hotel Guru website, and in 2007 wrote the accommodation section for the revamped Visit London website. She has edited several cook books and is the author of Fine Cheese, a comprehensive guide to Europe's gourmet cheeses, also published by Duncan Petersen. She lives in London with her husband, son, daughter and two cats. Twitter.