✓ Check Availability
✓ Save time, save money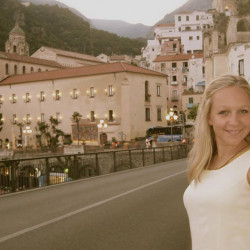 Clemmie spent her teenage years living in Serbia, which provided a springboard to the adventures of Eastern Europe; skiing in Bosnia, swimming off the Dalmatian Coastline of Croatia and Montenegro, and exploring the chequered history of Yugoslavia through roaming the villages of the former bloc. She studied History at Bristol, followed by an MSc at the School of Oriental and African Studies, which led her to the concrete jungle of Bombay to pursue work in the development sector. She's has travelled extensively through India; from the jungles of Kerala, to the mountains of Kashmir, and most places in between. Constantly on the hunt for the next dosa, she can can advise on all things edible as well as where you might stay to find such local delicacies.